Some idle speculation as we head into more closures: What if hospitality and leisure and retail employment dropped back to May levels, and the rest of nonfarm payroll employment increased by 2 million (it increased by 1.972 million in June). Then what would overall employment look like?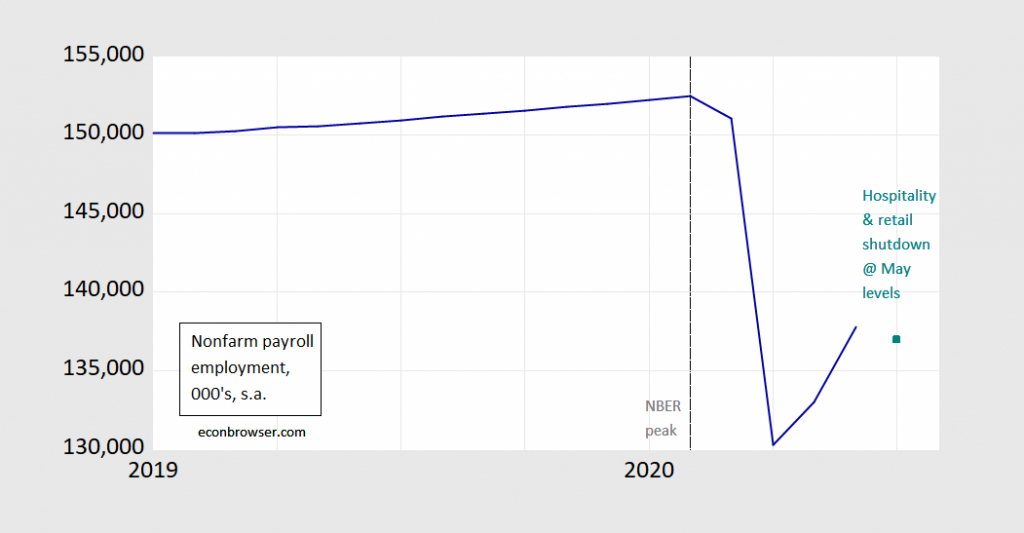 Figure 1: Nonfarm payroll employment as reported (blue), and NFP if hospitality & leisure and retail employment both fall back to May levels, and the rest-of-NFP employment rises by 2 million (teal square). Source: BLS and author's calculations.
This is not a forecast; rather it's a conjecture.
Some states in trouble, see this post.