Goldman Sachs observes, over the weekend:
The US has experienced a dramatic resurgence of Covid over the last two weeks, with confirmed daily new cases surpassing 50,000. In response, officials have paused or reversed reopening in states containing more than half the population.

A combination of tighter state restrictions and voluntary social distancing is already having a noticeable impact on economic activity. States with the most severe deterioration in the Covid situation saw declines in consumer and workplace activity at the end of June that will likely continue into July, and activity flattened in other states.

The healthy rebound in consumer services spending seen since mid-April now appears likely to stall in July and August as authorities impose further restrictions to contain virus spread. The ongoing recovery in manufacturing and construction should be largely unaffected, however.

…
Here is the downward revision in the GS forecast: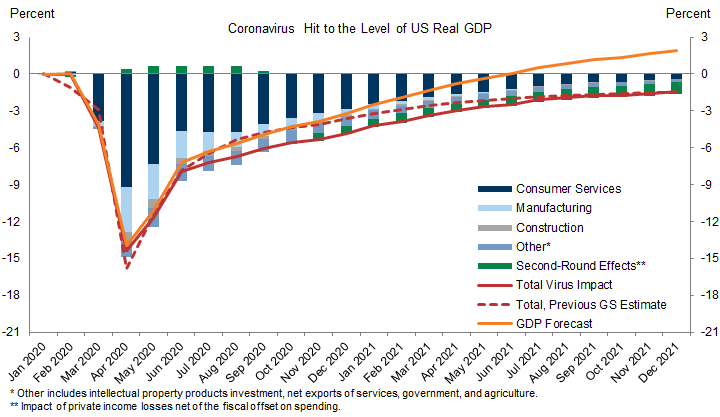 Source: Hatzius, et al., "The Covid Resurgence and the Economic Outlook," US Economic Analyst, July 4, 2020.
Notice that the biggest revision is over 2020H2.
Even then, the GS forecast is less pessimistic than CBO's (which is close to the IMF's, not shown):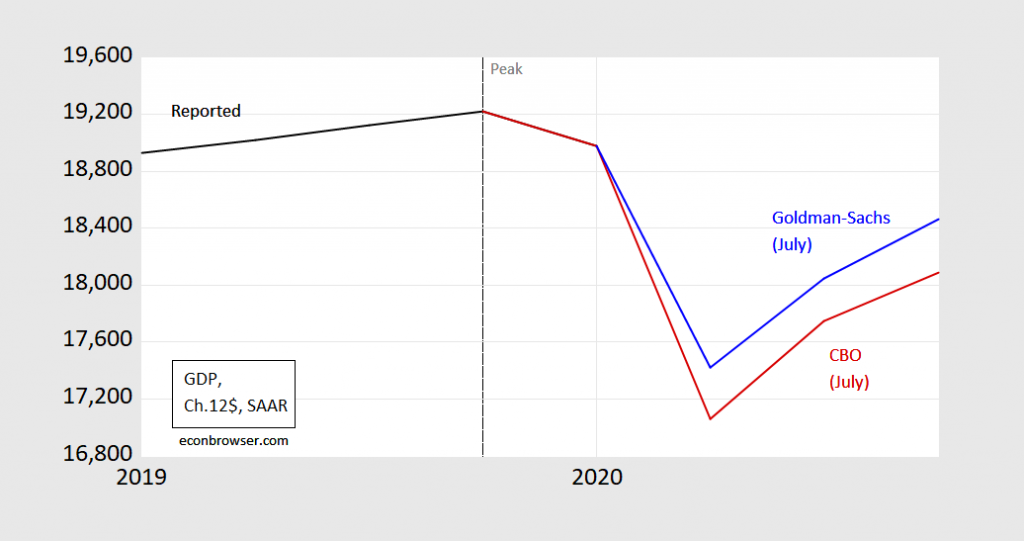 Figure 1: GDP (black), CBO July projection (red), Goldman-Sachs July 4 forecast. Source: CBO, Goldman Sachs.
[The two forecasts are not strictly comparable, as CBO relies on current law, while GS incorporates a new stimulus package.] Consumption is key. Here's the quarterly and monthly GDP data, and the CBO projection for Q2: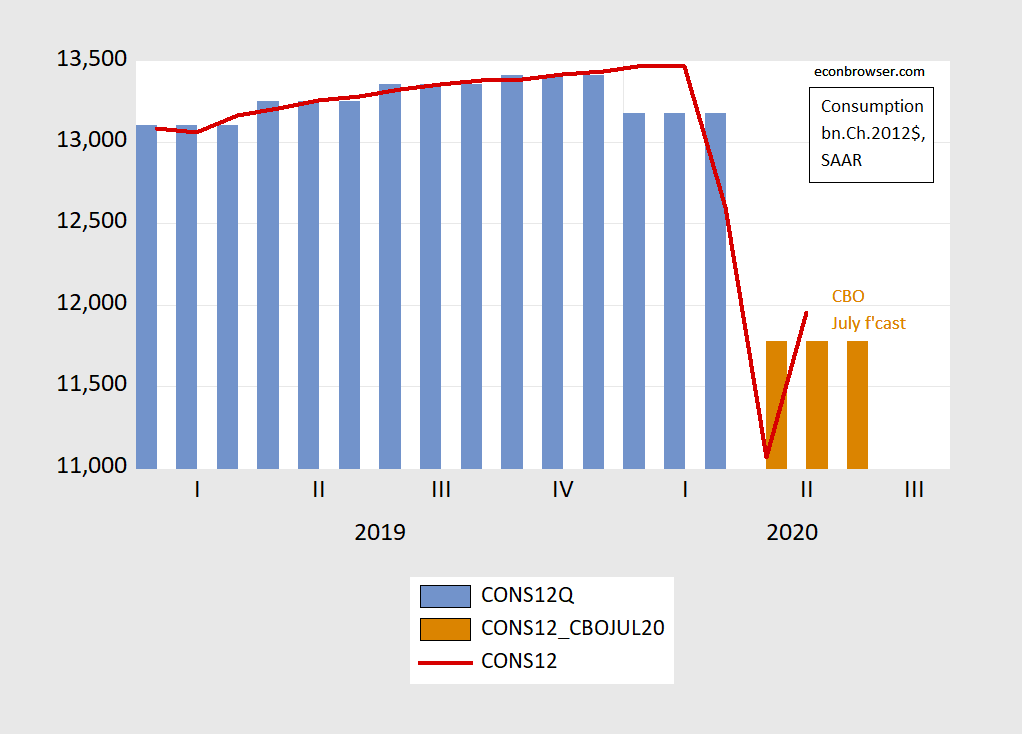 Figure 2: Quarterly consumption as reported (blue bar), Monthly consumption as reported (red line), and CBO projection of quarterly consumption (tan), all in billions of Ch.2012$ SAAR. Source: BEA, and CBO (July 2020).