Remember "austerity" and "expansionary contraction" stories? Well, if you don't, then gird yourself for another round of claims (primarily by non-macroeconomists) about how state and local governments need to tighten up their finances, by cutting spending (and cutting taxes to necessitate further spending cuts). Perhaps, we should consider expanding federal transfers to the states and localities…From the fourth round survey of the IGM/Fivethirtyeight Covid-19 panel: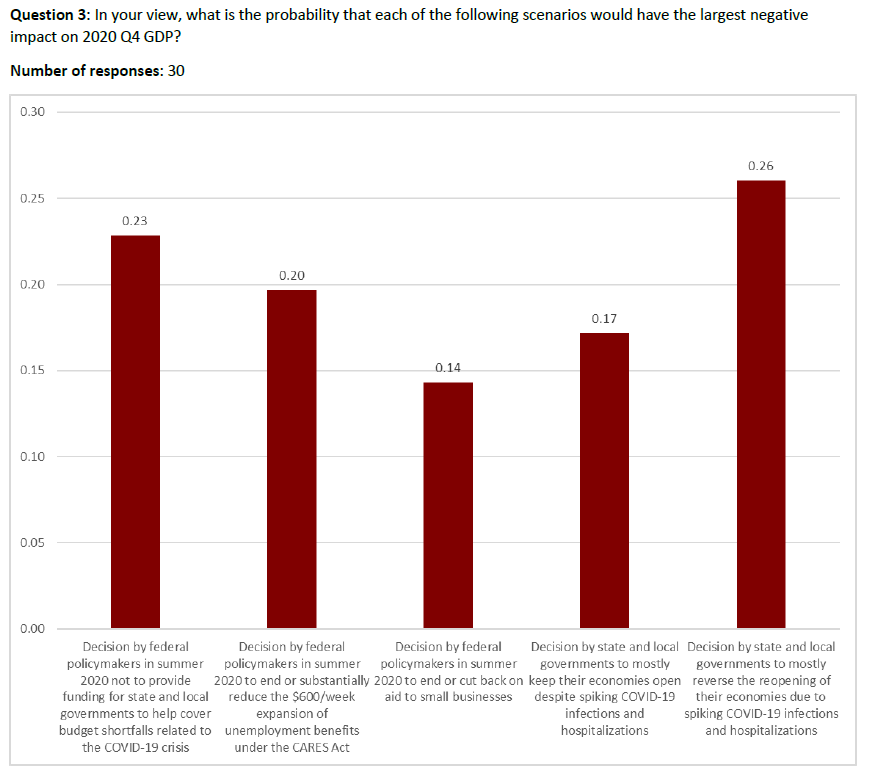 Fivethirtyeight discussion in this article. As the graphic highlights, austerity measures imposed upon states due to the collapse in revenue and the inability to borrow is a widely held concern.
CBPP documents the impending shortfalls in state budgets here.
We now project that the state budget shortfalls expected from COVID-19's economic fallout will total a cumulative $555 billion over state fiscal years 2020-2022. This figure is for state shortfalls only and does not include the additional shortfalls that local and tribal governments and the U.S. territories face.
CBPP estimates here: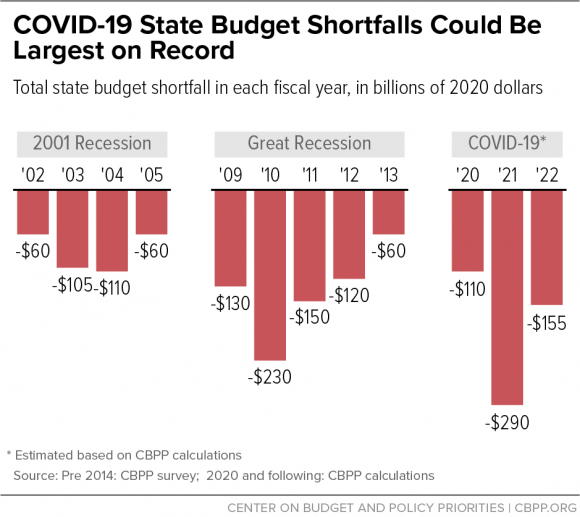 Already, state and local employment has declined precipitously. Many of the employment reductions will become permanent if no aid from the federal government is forthcoming in the next rescue package.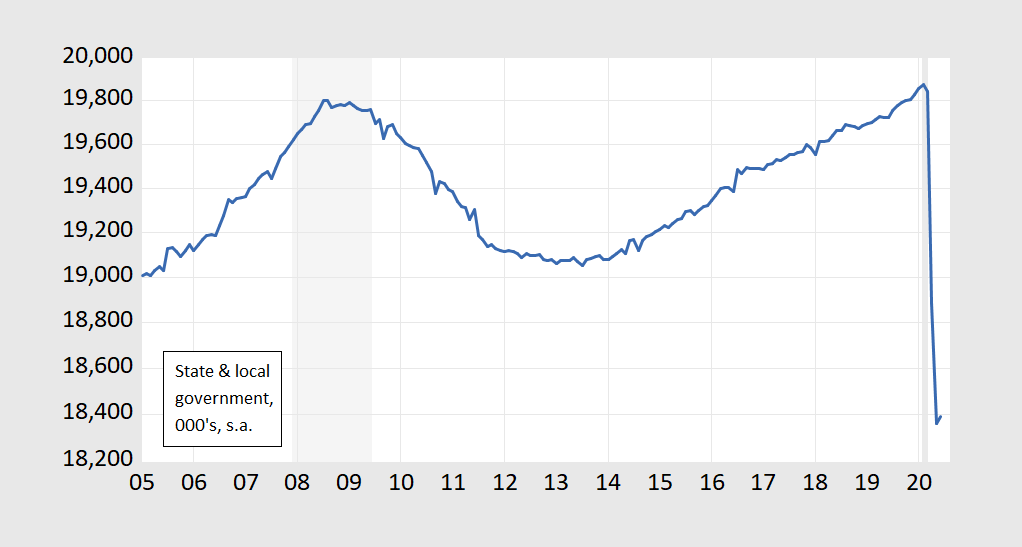 Figure 1: State and local government employment, in thousands, seasonally adjusted (blue). NBER defined recession dates shaded gray (latest recession dates not shown since NBER has not declared a trough). Source: BLS, NBER, and author's calculations.
See the impact of fiscal drag in the 2009 recovery, here.