A reader defends the Trump administration's implementation of public health policies in the face of the Covid-19 pandemic:
Trump never dismissed the pandemic, if you look at his full quotes rather than dishonest snippets. He has always followed the advice of his senior health policy officials. And Trump did a tremendous amount to manage the pandemic. Unfortunately, he gets little credit for that, since the media has actively suppressed the Administration's accomplishments.
One of the more risible ironies we saw was that progressives have been predicting for years that Trump is a dictator-in-waiting, looking for his opportunity to seize power. Well, the pandemic was a perfect opportunity. But in America, unlike other countries, the legal authority to implement shutdowns rests with the governors. Trump respects the law and allowed the governors to take the lead. Now progressives are criticizing Trump for not assuming dictatorial powers and managing the shutdowns from Washington!

No, Trump is not a dictator. But his Administration performed very impressively in helping the governors to manage the covid crisis. I can't imagine any other president doing a better job than Trump did under the circumstances–not Clinton nor Obama, not either Bush, and certainly not Biden.
I daresay this view is not a rare one, which is why I quote it. Here is a graphic depiction of the extent of this commentator's delusion.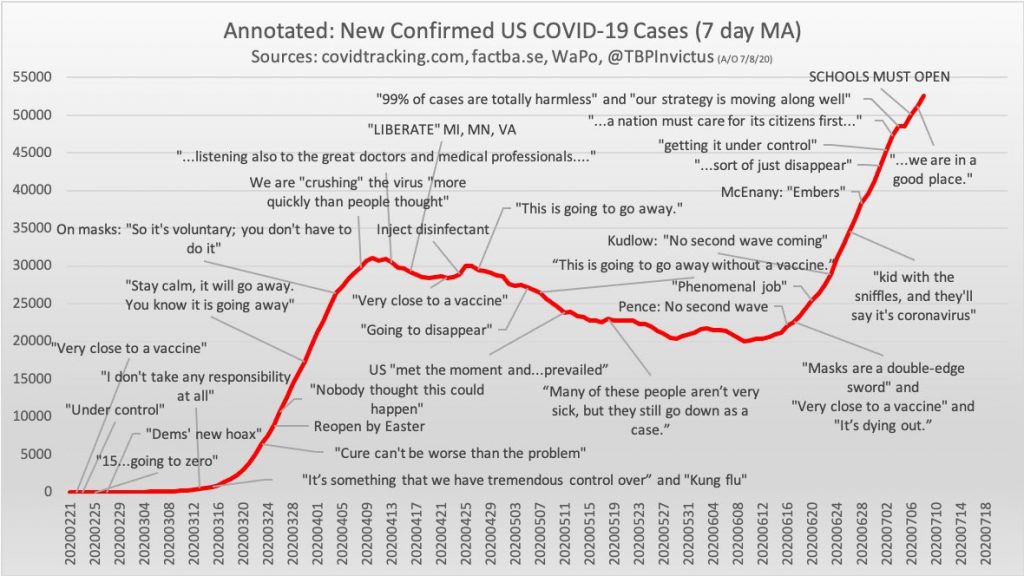 Source: Invictus (7/9/2020).
For good measure, consider the gradient for US fatalities in this graph.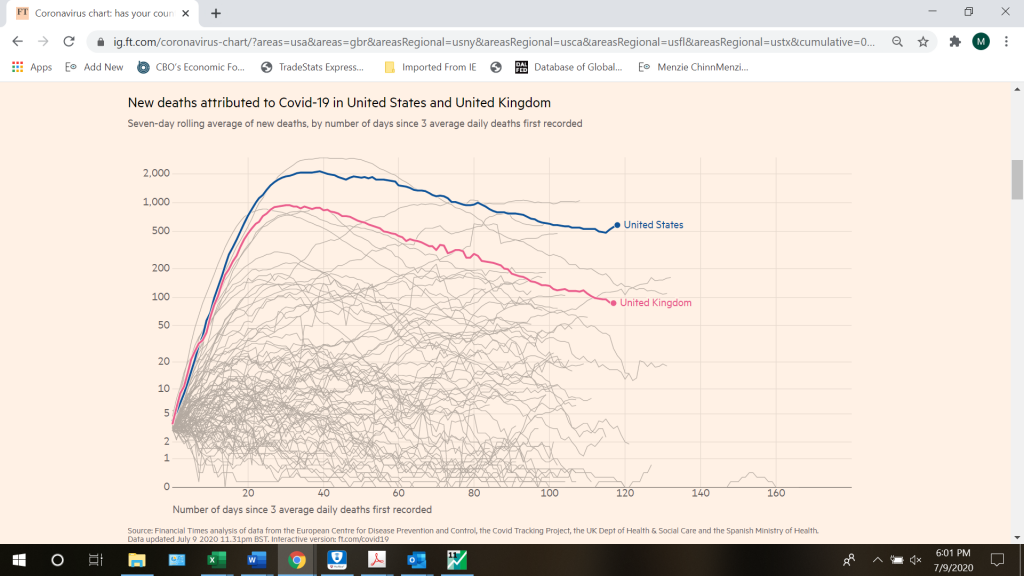 The vertical axis is in logs … so SCARY.