Tautologically, yes; maybe not so much if V (velocity) is constant.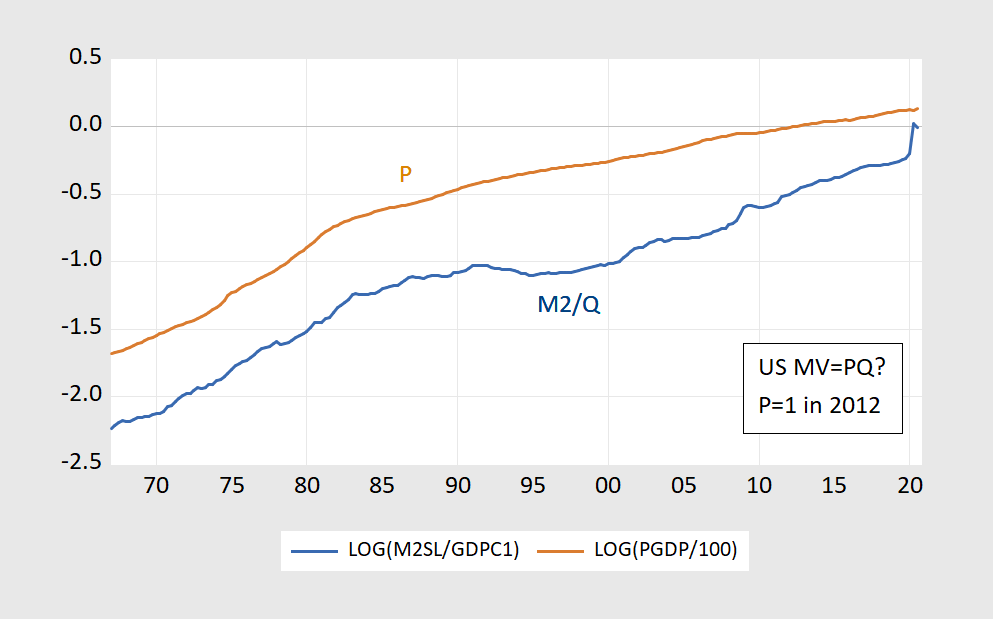 Figure 1: M2/GDP (blue), and log GDP deflator (brown), in logs. GDP in Ch.2012$, GDP deflator = 1 in 2012. Quarterly M2 is average of monthly. Source: Federal Reserve Board, BLS, and author's calculations.
Update, 12/12 1pm Pacific:
If you were curious… using data 1959q1-2019q4, no cointegration null is not rejected when allowing for constants in cointegrating vector and/or VAR representation. In other words, only when using the most restrictive specifications (no constant in cointegrating equation and VAR, or constant w/no trend in cointegrating equation) does one reject the no-cointegration null.