A common assertion made by those opposed to public health measures such as lockdowns was that suicides were rising markedly – see e.g., Carney/Washington Examiner via AEI, Arthur Laffer and Stephen Moore, and blog commenters like sammy. The data are in. This article indicates suicides actually went down in 2020, 5.6% relative to 2019.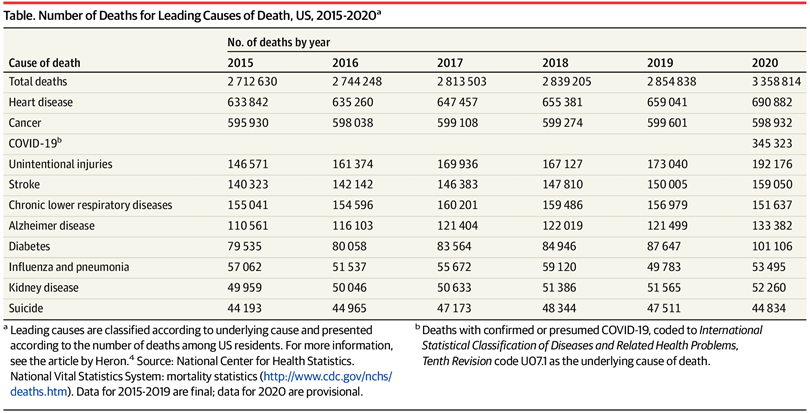 Source: Ahmed and Anderson (JAMA, 2021).
Figure 1 shows a longer time series – raw statistics (on left log scale) and per million (on right scale).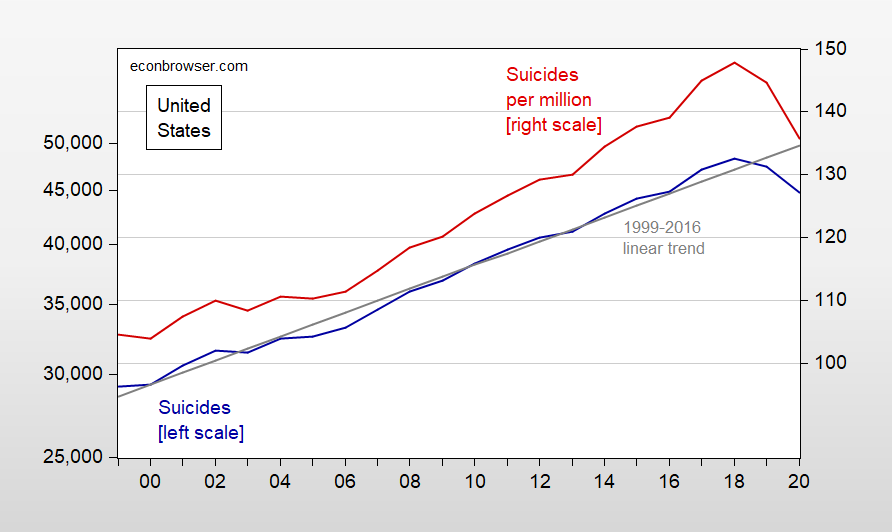 Figure 1: US Suicides (blue, left log scale), 1999-2016 log linear estimated trend (gray, left log scale), suicides per million (red, right scale).  2020 data is provisional. Source: CDC, Ahmed and Anderson (JAMA, 2021), BEA via FRED (POPTHM) for population, and author's calculations.
Suicides fall in 2020. Using a recursive 1-step ahead Chow test on growth rate of the suicide rate, there is a statistically significant (at greater than 1% MSL) in 2020.
Interestingly, suicides rise above log linear trend (estimated over 1999-2016) in 2017-18.