The simple — conventionally reported — inflation breakeven calculation might be misleading.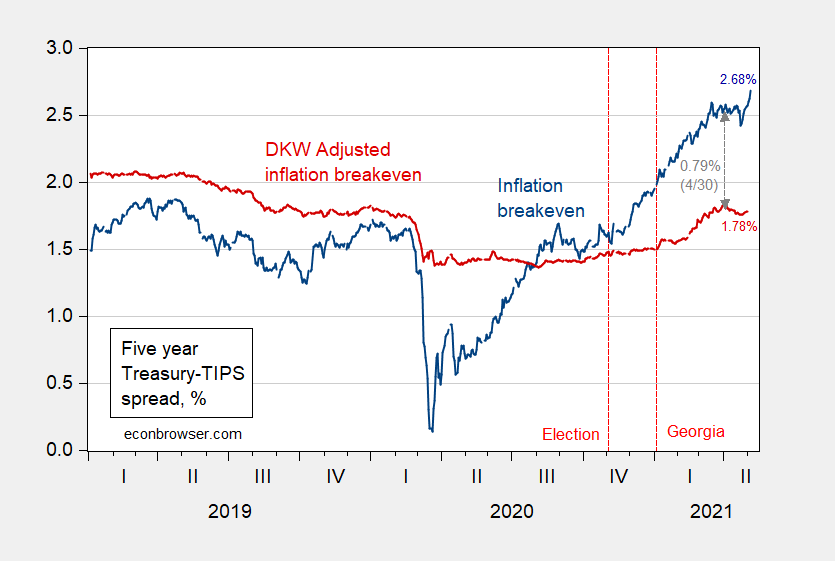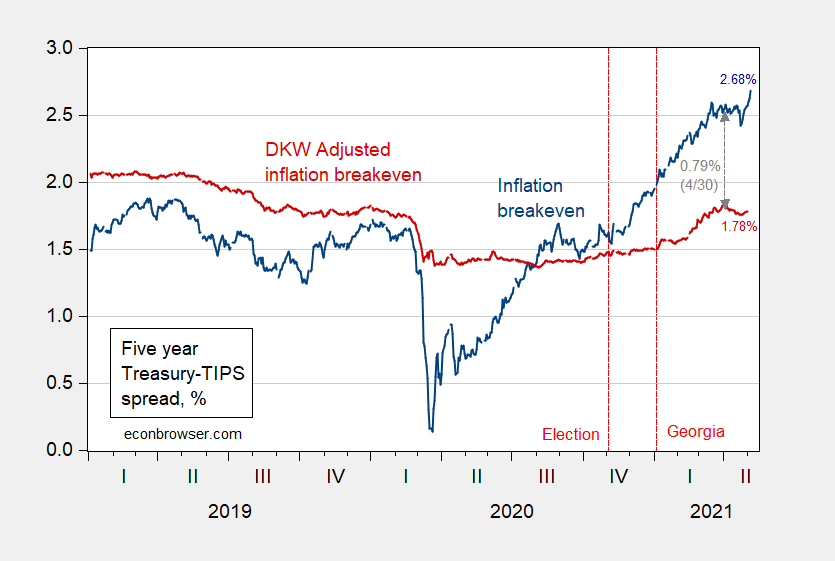 Figure 1. Five year inflation breakeven calculated as five year Treasury yield minus five year TIPS yield (blue), five year breakeven adjusted by term premium and liquidity premium per DKW, all in %. Source: FRB via FRED, KWW following D'amico, Kim and Wei (DKW) accessed 5/5, and author's calculations.
Recall, the unadjusted 5 year Treasury-TIPS spread is:

Where tp is the term premium on the Treasury yield, and the lp is the liquidity premium on the TIPS yield. Using the DKW estimates of the Treasury term and TIPS liquidity premia as reported by Kim, Walsh and Wei (2019, data 2021), one obtains the following estimates of expected inflation show as the red line above (where the red line is as calculated by KWW).
As of the 4/30/2021 observation, the unadjusted series is 0.79 percentage points higher than the adjusted; that is the expected inflation rate over the next 5 years is 1.8% instead of 2.6%. If the gap between the two premia has remained constant (no reason that would be true), then expected inflation remains below 1.9%.