The employment surprise – demand shortfall, supply constraints, or statistical artefact? I discussed on WPR Central Time yesterday.
Did enhanced unemployment benefits reduce employment? Long term unemployment decreased, as did unemployment claims. So likely not.
On the other hand, two pieces of information suggest constraints to supply: (1) openings are concentrated by sector, and (2) gender disparity in terms of employment increase. From JOLTS: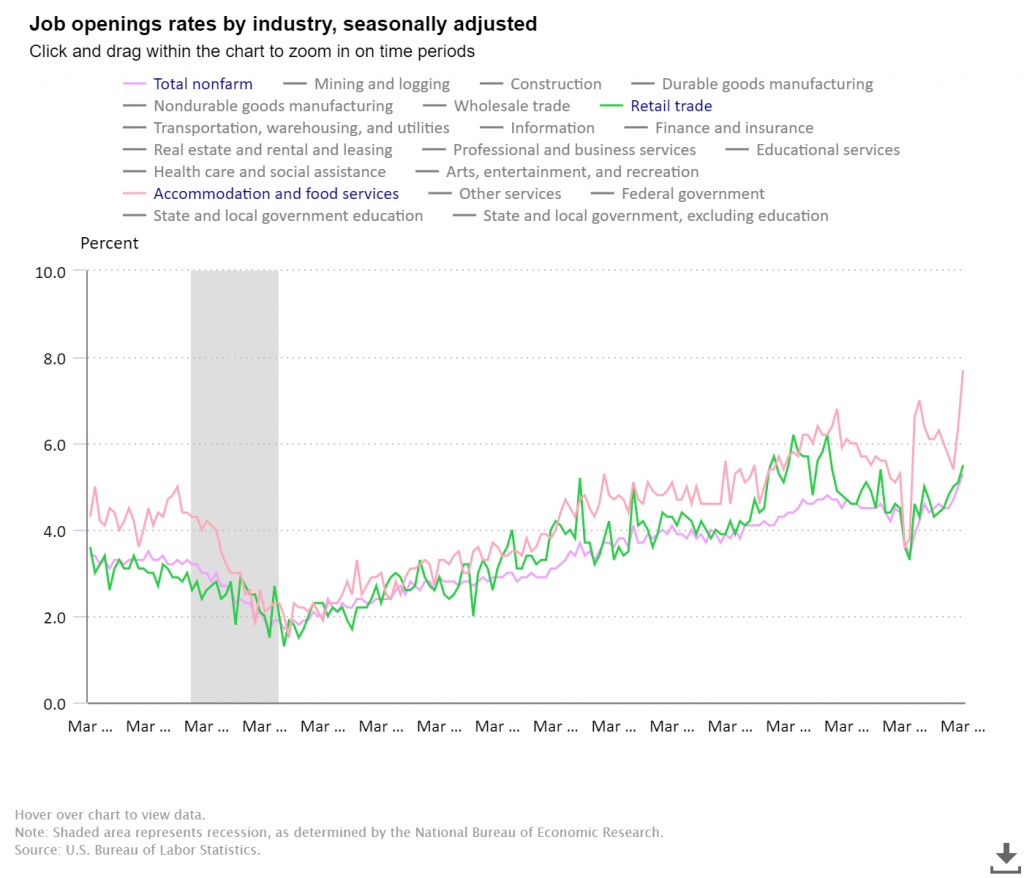 Source: BLS, JOLTS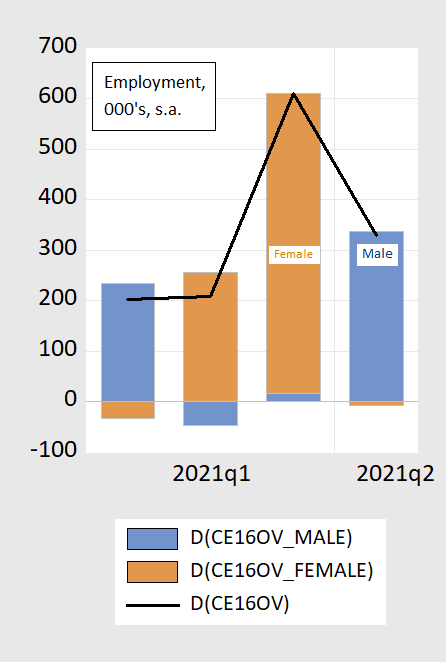 Source: BLS, Employment situation release.
Statistical issues include seasonality (which seems less likely given the y/y change in employment for s.a. and n.s.a. series are similar), and sampling error — perhaps there is a difficulty catching new firms in the sample.
Steve Englander at Standard Charter argues for the last ("US – Why NFP the miss?" May 10):
The BLS birth and death model that adjusts for firms (re-)opening and shutting down may be particularly imprecise under current circumstances. The BLS has adjusted its estimation procedures, but it is unclear how much their revised adjustment captures.
Interestingly, the ADP and BLS private nonfarm series diverged in April, with the change according to ADP at 742 thousand, and the BLS at 218 thousand.