Debt-to-GDP dynamics are described by this expression.
(2)     dt-dt-1 = [(rt-gt)/(1+gt)]× dt-1 – pt
Where d is the debt to GDP ratio, r is the real (inflation adjusted) interest rate, g is the growth rate of real GDP, and p is the primary (noninterest) surplus to GDP ratio. In words, the debt to GDP ratio rises when the real interest rate-growth rate gap is sufficiently positive, or the primary deficit is sufficiently large.
May 10 year TIPS was -0.85%. As of yesterday, that rate was -0.84%, and -0.05% for 30 year.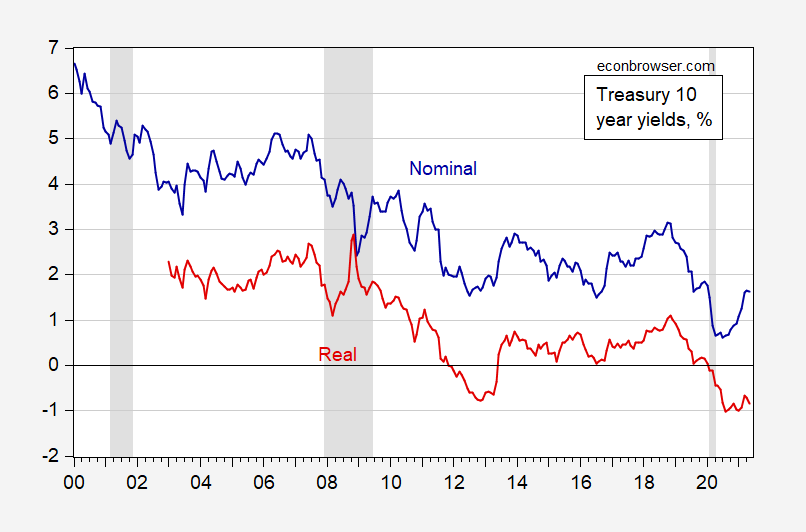 Figure 1: Nominal 10 year Treasury yield (blue), 10 year TIPS (red), both in %. NBER recession dates shaded gray; latest recession assumed to end 2020M04. Source: Federal Reserve via FRED, Treasury, and NBER.
Addendum (h/t Olivier Blanchard):
Real interest costs negative until FY2028.