Employment and production were declining before the pandemic. March employment is roughly the same as three years ago. Production is down 7.8% in April vs. three years prior.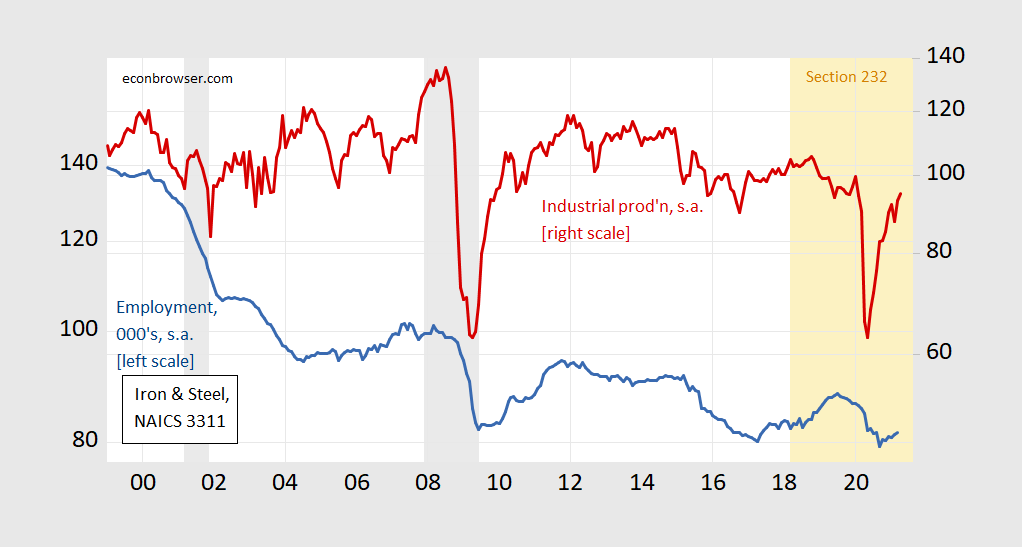 Figure 1: Employment, 000's (blue, left scale), and production (red, right scale), in NAICS 3311, iron and steel. NBER defined recession dates shaded gray. Source: BLS and Federal Reserve. 
All this comes at a time of a 60% increase in the iron/steel PPI.