As a share of debt held by the public (i.e., excluding intragovernmental holdings).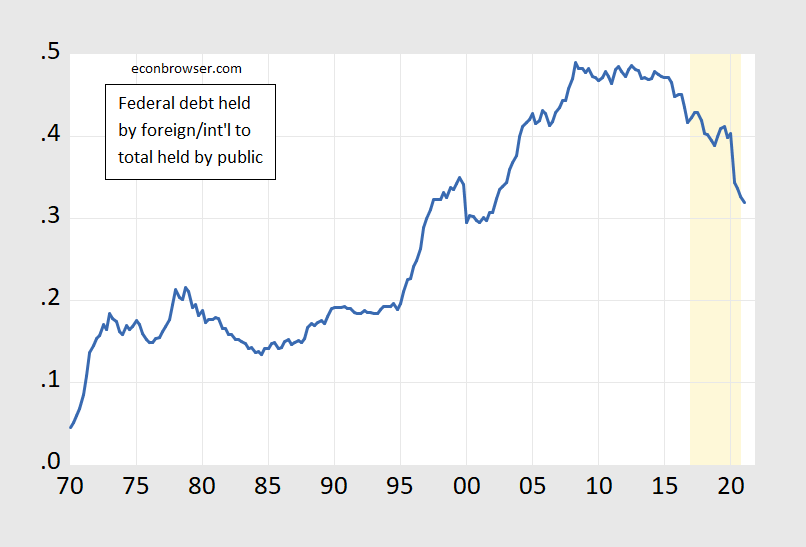 Figure 1: US Federal debt held by foreign & international investors as share of Federal debt held by public. Source: FRED and author's calculations.
The recent decline in the ratio arises due to the large increase in total debt held by the public (held by the public includes Fed holdings).