Remember this Kevin Hassett projection of Covid-19 deaths, from May 2020?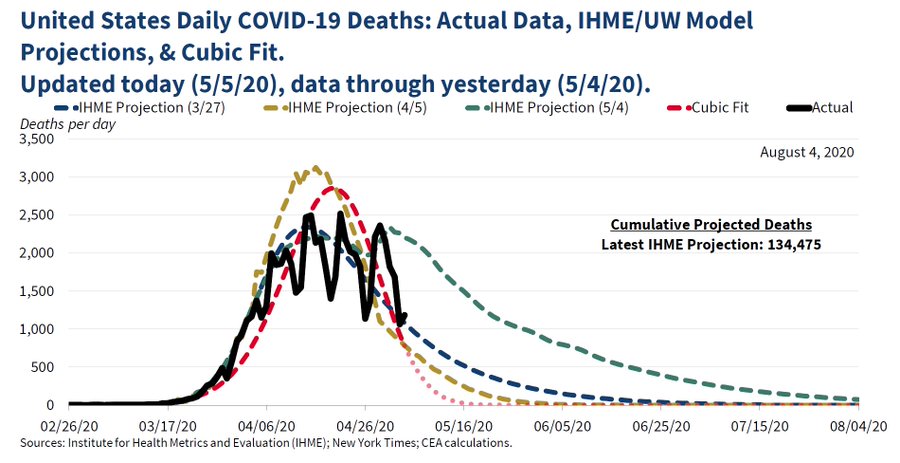 Source: CEA archived.
In this video, Kevin Hassett predicts ("almost for sure") 7% year-on-year inflation by December.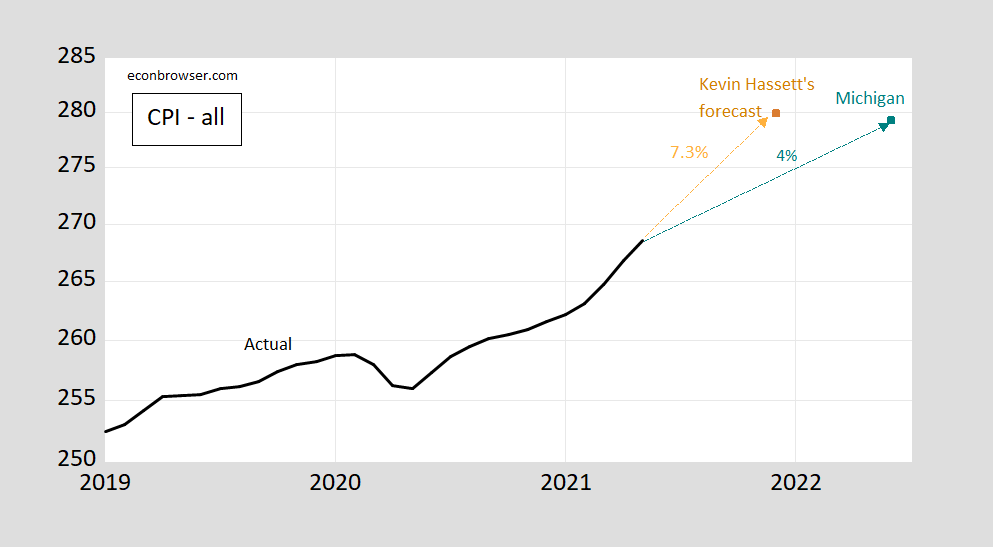 Figure 1: CPI – all (blue), and Hassett prediction of 7% y/y inflation for 2021 (brown square), and University of Michigan survey of consumers implied prediction (teal square), on log scale. Source: BLS via FRED, University of Michigan, and author's calculations.
This implies that month-on-month inflation June through December will average at least 7.3%, substantially higher than the 4% the University of Michigan's June survey implied for the next year (through June 2022).
Other Hassett predictions recounted on Econbrowser (a partial list):