If demand is so high, why are real rates so low (even admitting Fed QE, forward guidance, etc.)?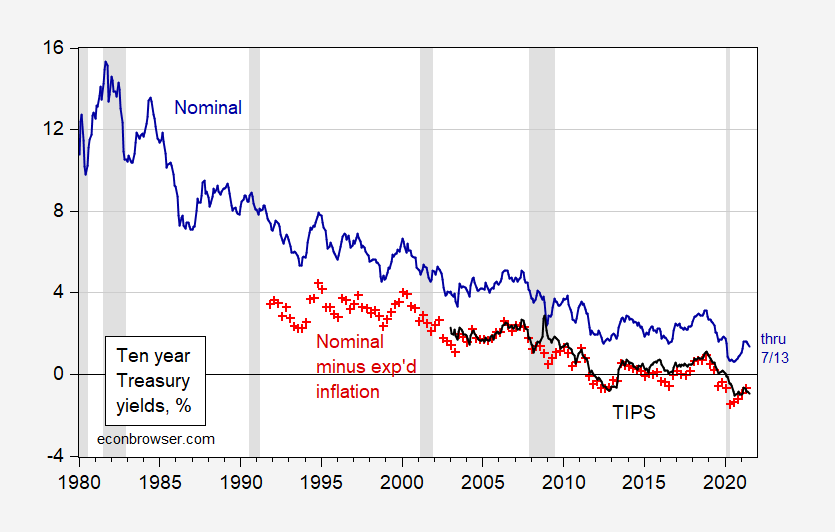 Figure 1: Ten year Treasury yield, % (blue), ten year TIPS yield (black), ten year yield minus ten year expected CPI inflation (median) (red +), all monthly averages of daily data, %. July 2021 observation is average of daily date through 7/13. NBER defined recession dates shaded gray, except for last recession assuming trough at April. Source: Federal Reserve via FRED, Survey of Professional Forecasters/Philadelphia Fed, NBER, and author's calculations.
As of today, the TIPS ten year yield is -0.94%.