For the past 50 years, inversion has preceded recession.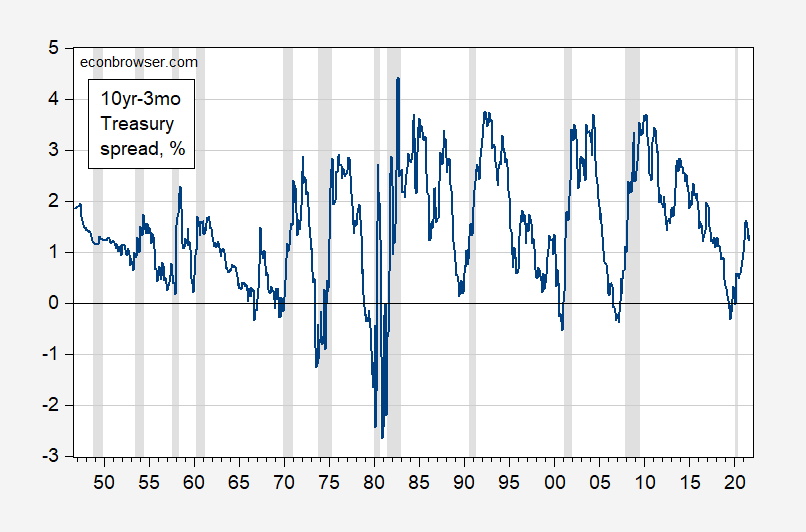 Figure 1: Ten year-three month Treasury spread, % (blue). Three month is secondary market yield. NBER defined recession dates shaded gray. Source: Federal Reserve via FRED, NBER, and author's calculations. 
The 1989 near inversion is the sole exception (false negative), although the 10yr-2yr does invert then. (Updating for my undergrad course — see notes here.)
So if the US does go into a recession in the near future (as posited by this article), then this will be another case of a false negative reading from the 10yr-3mo spread.