I thought this had been determined half a century ago, but just to remind people in case they'd forgotten.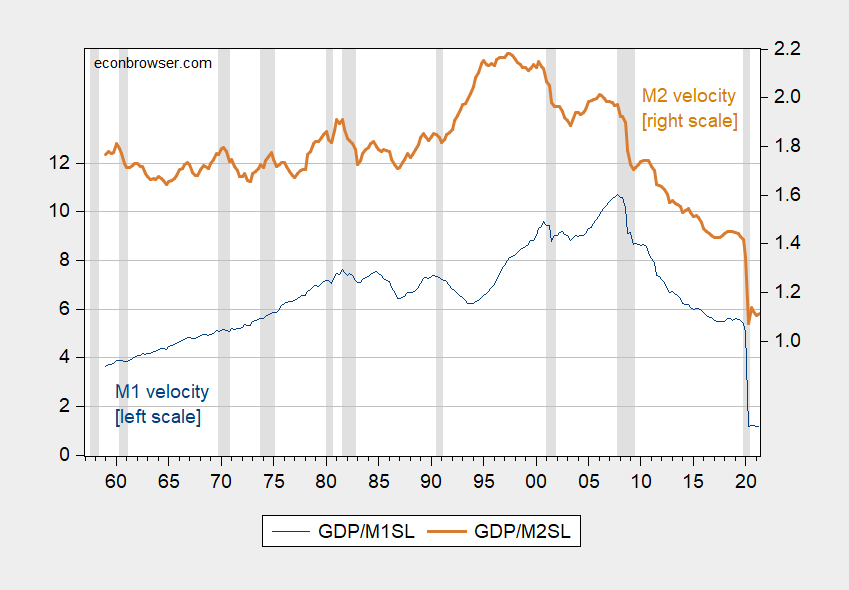 Figure 1: M1 velocity (nominal GDP divided by M1, end-of-quarter) (blue, left scale), and M2 velocity (brown, right scale). Source: BEA, Federal Reserve data via FRED, NBER, and author's calculations.
If you want to use the Quantity Theory to predict future inflation, well, be my guest.
There are about a gazillion articles on what determines velocity, but interest rates are the most obvious, followed by financial innovation (just think about the money demand equation that is buried somewhere in some versions of the Quantity Theory).