State level quarterly GDP for Q2 was just released today by BEA. Since people are still debating the efficacy of the Scott Walker economic policies in spurring growth (see e.g., here), I thought it of interest to compare the broadest measure of economic activity — real GDP — between Wisconsin and its neighbor, Minnesota. Shown below is the 4 quarter growth rate differential between Minnesota and Wisconsin.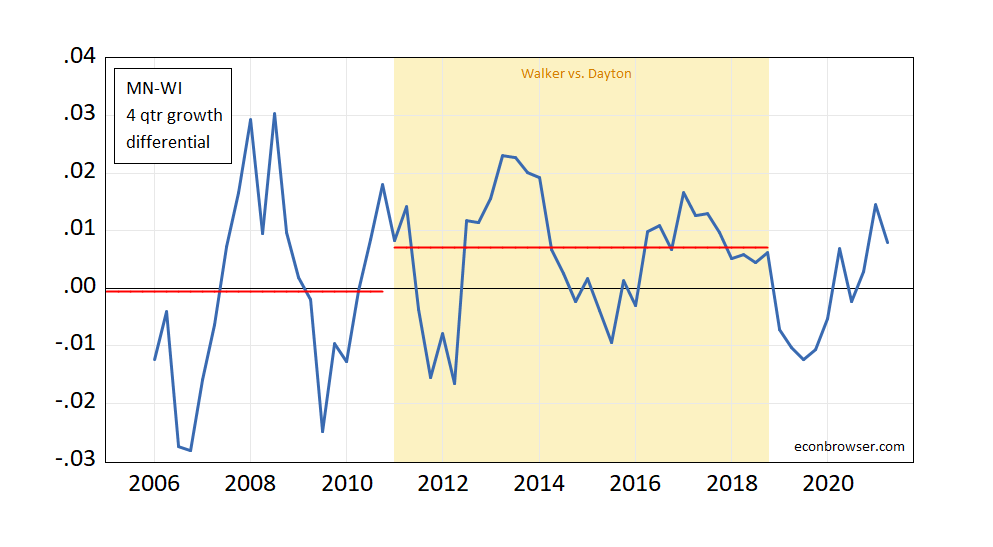 Figure 1: Four quarter growth rate of GDP of Minnesota minus Wisconsin (blue line), and averages for periods 2006-10, and 2012-18 (red lines). Positive values indicate Minnesota growth exceeds Wisconsin. Light orange shading denotes Walker administrations. Source: BEA and author's calculations.
While the average growth rate 2006-10 is not significantly different from zero, it is significantly different from zero over the Walker-Dayton years (at the 1% msl, using robust standard errors).
The underlying data are available here.