Recent forecasts indicate 9.6% GDP y/y decline in 2022 (Bloomberg consensus, 3/25), or 15% (IIF, 3/10, via Reuters). S&P Global (3/22) forecasts 22% decline (q4/q4).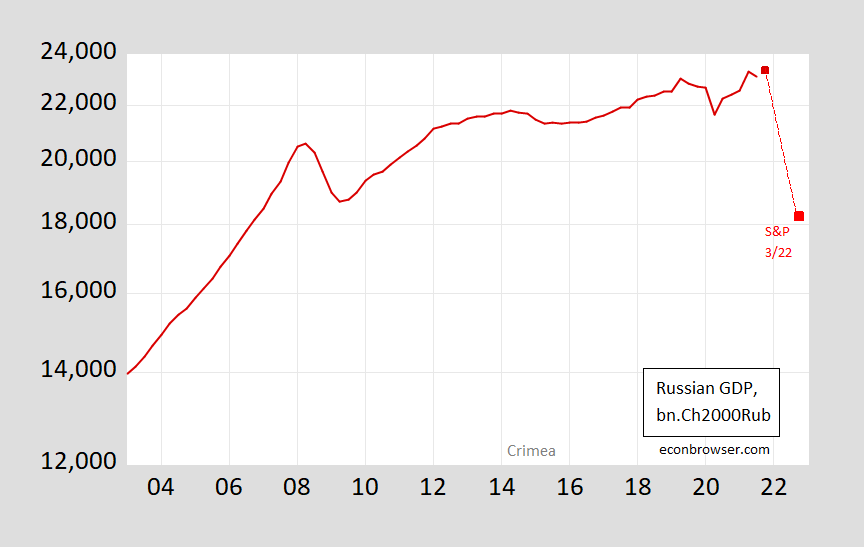 Figure 1: Russian GDP in billions Ch.2000Rubles (red), IMF January WEO forecast (red square), S&P Global forecast of 3/22 (light red square),  all on a log scale. Levels for 2021Q4, 2022Q4 calculated using growth rates. Source: OECD via FRED, IMF, S&P Global, and author's calculations. 
This figure presents a much bleaker outlook than that discussed in this March 3 post.