Five year inflation breakevens have risen tightly with oil prices, while accounting for inflation and liquidity premia implies a more gradual albeit more steady increase in implied expected inflation.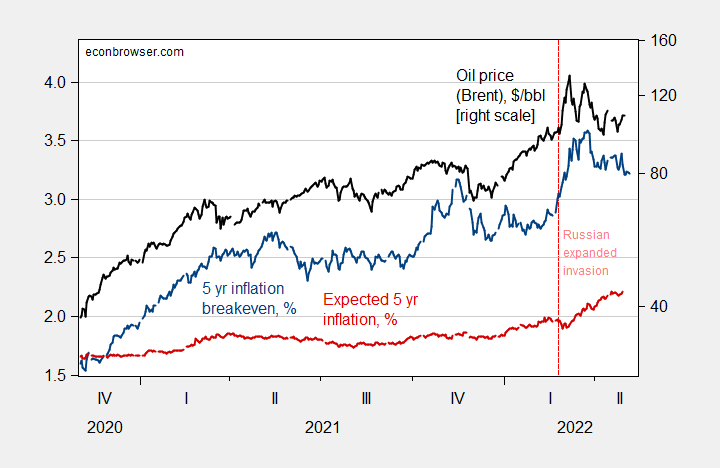 Figure 1: Five year inflation breakeven, 5 year Treasury minus 5 year TIPS (blue, left scale), 5 year breakeven adjusted for both inflation risk and liquidity premia, per DKW (red, left scale), both in %, spot price of oil (Brent) (black, right scale) in $/bbl. Source: Treasury via FRED, KWW per DKW, EIA via FRED, barchart.com, and author's calculations.
The alternative calculations by KWW implies that inflation expectations have not surged as much as one might've thought — until the oil price increase starting in Q1.