Why is no mystery:

Source: FRED.
The gasoline prices are through week ending 7/4. Gasbuddy.com indicates prices have fallen to $4.66 today, from about $4.79 on 7/4, and peak of $5.03 on 6/14.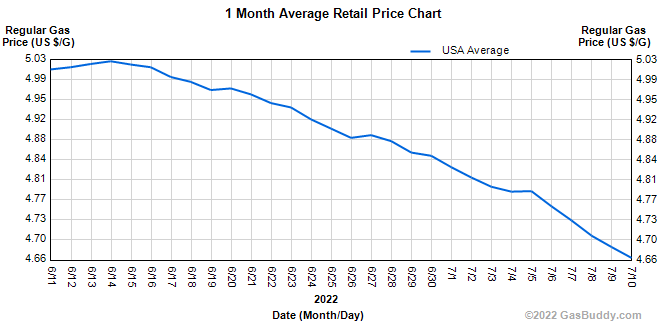 Source: gasbuddy.com, accessed 7/10/22.
Gasoline has a 3.75% weight in the CPI (see here), but the percentage variation in gasoline prices are enormous, so can account for substantial shares of headline CPI inflation.
Futures as of four days ago were signaling continued decline, and this is true today, albeit with a slightly higher level (about 17 cents for December 2022 contract).