From Business Retreats and Sanctions Are Crippling the Russian Economy (July 2022):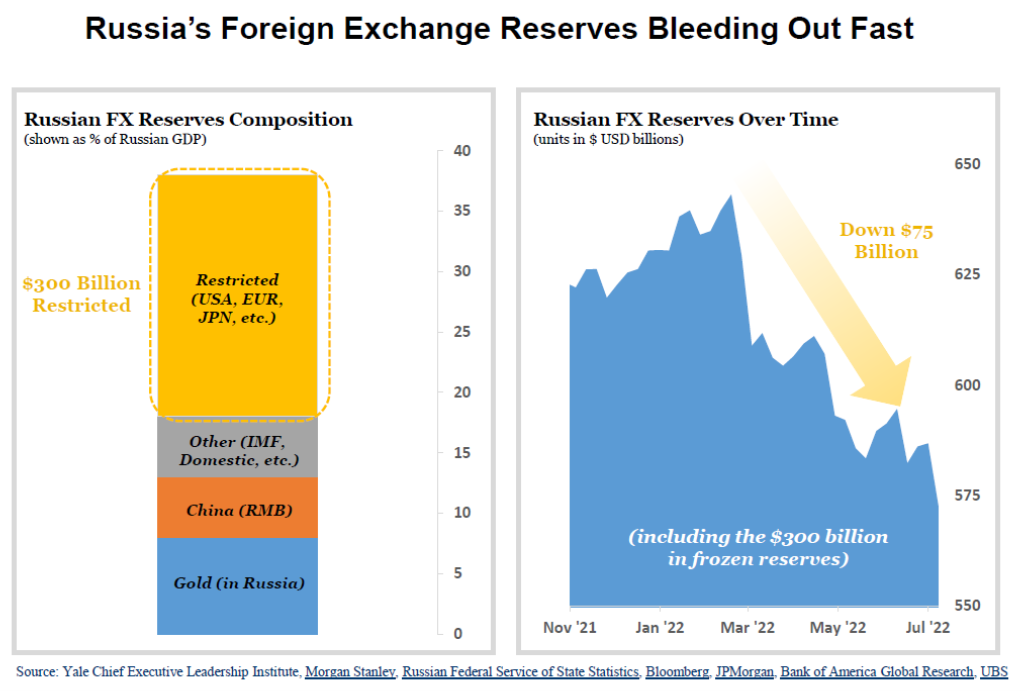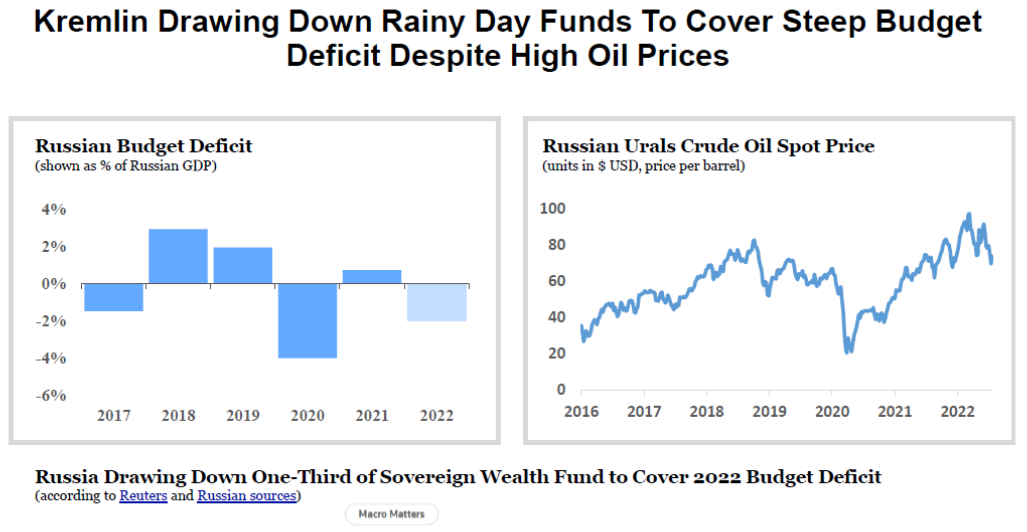 So even if you could access semiconductor chips, do you have the dollars to buy them? And even if you have enough soldiers, do you have sufficient funds to pay them?
The IMF's July WEO update pencils in -13.9% Q4/Q4 growth for 2022.
See also this post.