IHS Markit moves 2022Q2 tracking from -0.3% to -0.2% SAAR today. Goldman Sachs moves from the advance official of -0.9% to -0.4% SAAR.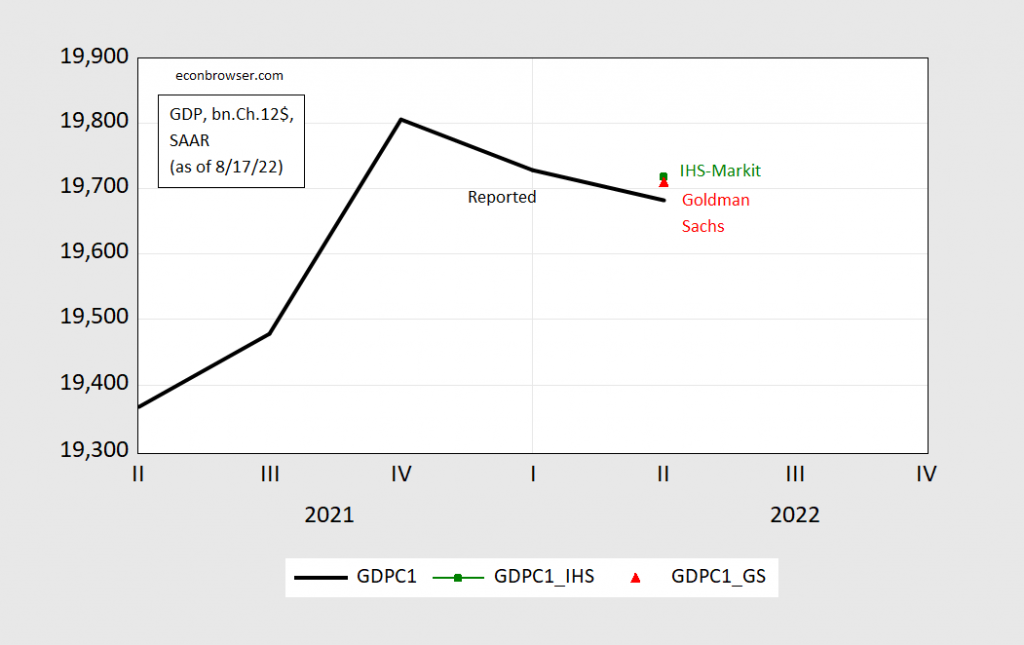 Figure 1: GDP advance Q2 (black), IHS Markit tracking 8/17 (green square), and Goldman Sachs tracking 8/17 (red triangle), all bn.Ch2012$ SAAR. Source: BEA, IHS Markit, Goldman Sachs.
These updated nowcasts highlight the fact that GDP estimates are revised, as noted here.