The trend in real median weekly earnings looks different depending on deflator.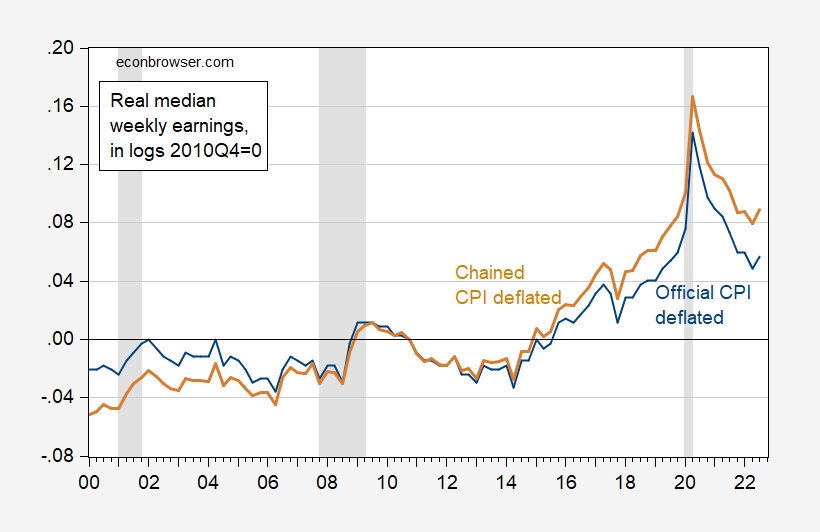 Figure 1: Median weekly earnings, deflated by CPI (blue), deflated by Chained CPI seasonally adjusted (tan), both in logs, 2010Q4=0. NBER defined peak-to-trough recession dates shaded gray. Chained CPI seasonally adjusted on monthly basis using X-13/X-11. Source: BLS, NBER, and author's calculations.
Using the CPI, real median weekly earnings in 2022Q3 are slighly lower than they were pre-pandemic, while using the chained CPI, they were slighlty higher.