Christiane Baumeister shared this snapshot as of the week ending on Oct 29, 2022 compared to the same week one year ago, measured in growth rates relative to long-run national average growth, as measured by the Buameister/Leiva-Leon/Sims weekly economic conditions index.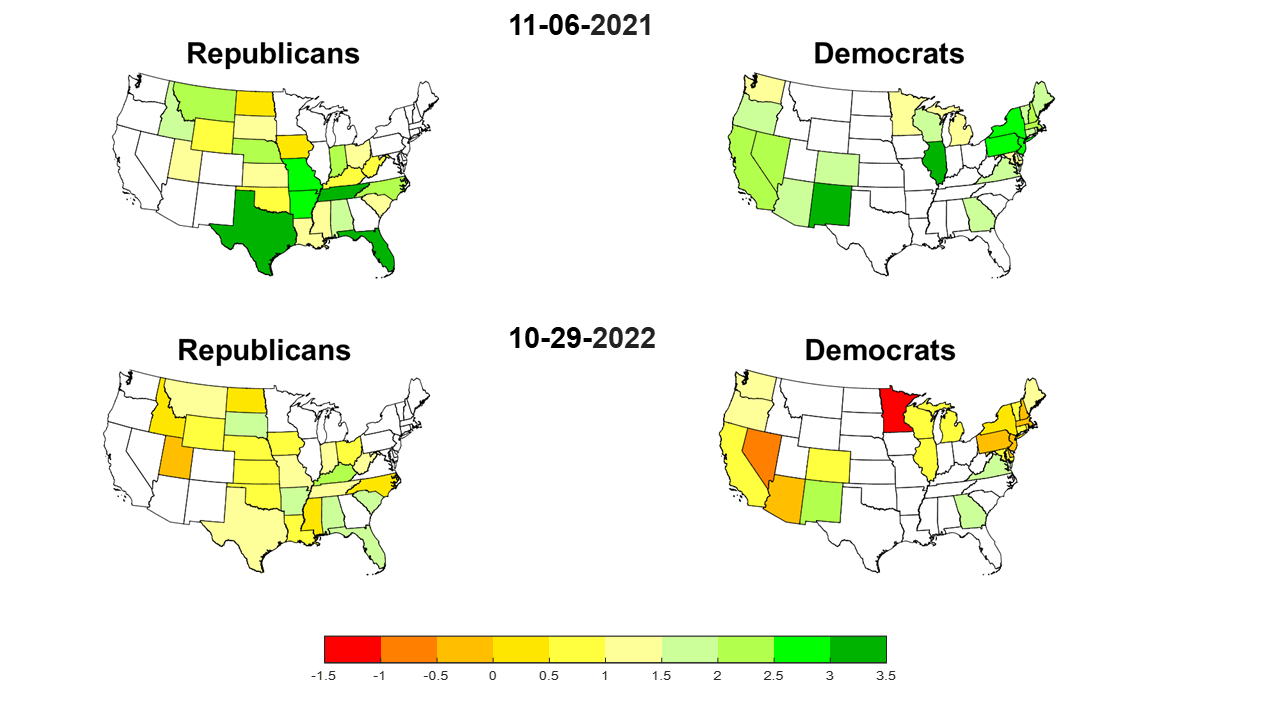 This index is described in this post and has been cited in numerous posts on this blog.
What are the prospects for recession at the state level, based upon the index?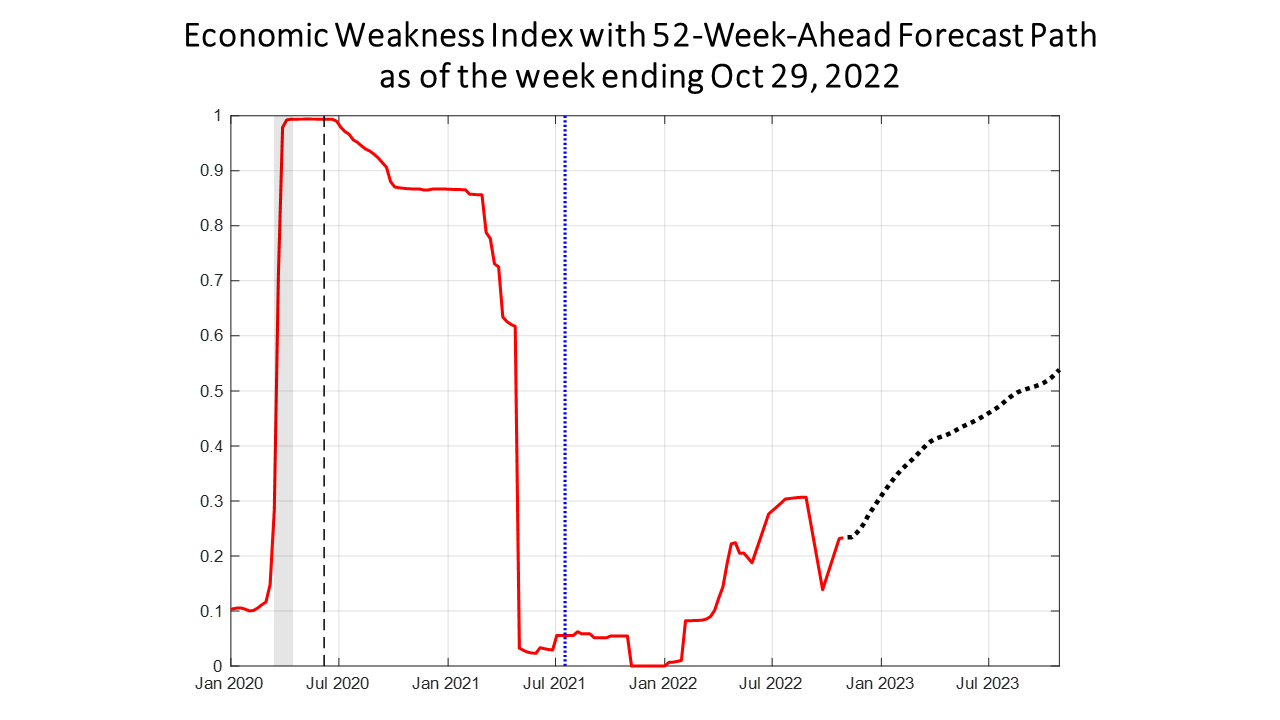 Hence, while there's not currently a high real time probability of recession aggregated up from the state level, the 52 week ahead forecast is for rising probability.
Here are the latest readings as of today.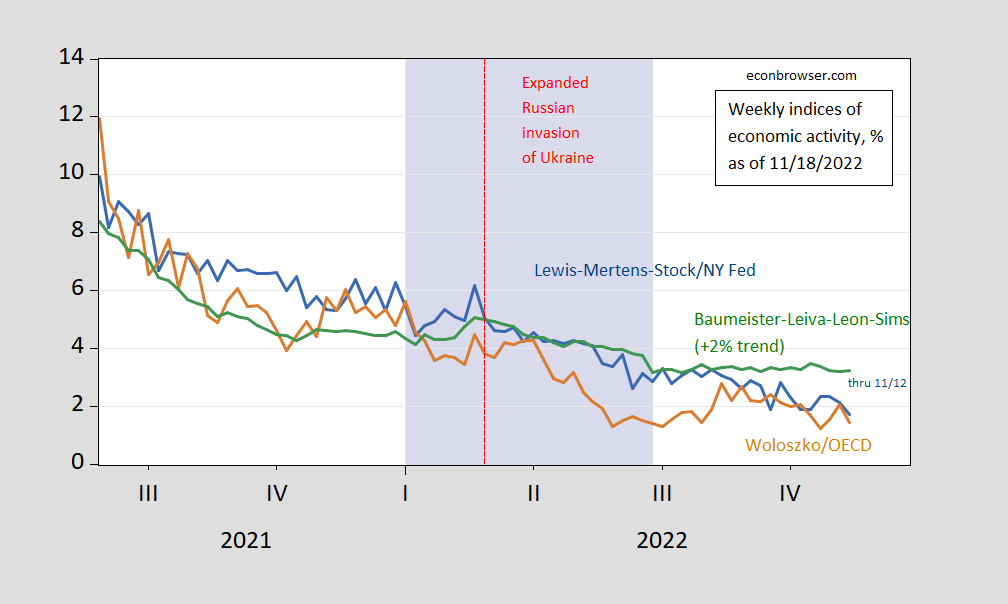 Figure 1: Lewis-Mertens-Stock (NY Fed) Weekly Economic Index (blue), Woloszko (OECD) Weekly Tracker (tan), Baumeister-Leiva-Leon-Sims Weekly Economic Conditions Index for US plus 2% trend (green). Lilac shading denotes a hypothetical 2022H1 recession. Source: NY Fed via FRED, OECD, WECI, and author's calculations.