Futures prices and PPI have come down (see here). The question is whether the consumer (say a house builder) has seen comparable price decreases. Here are two pictures that suggest they have.
From NAHB "Eye on Housing" (7/14):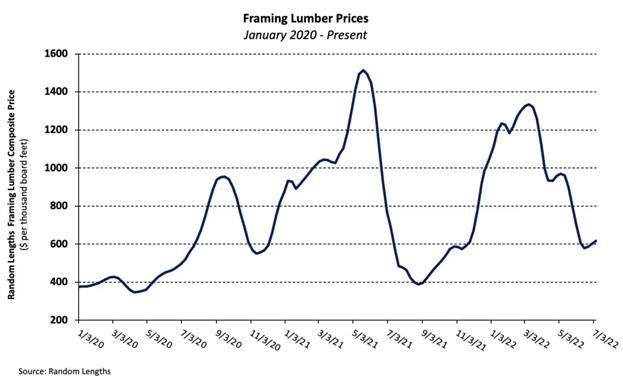 The graph above only goes through part of July. Here's a graph that extends the sample through mid-December, and compares against futures: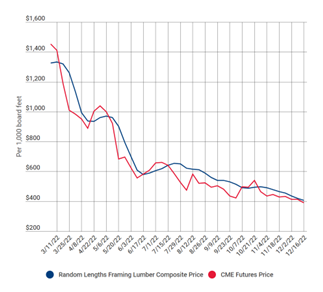 In other words, prices facing construction firms have declined, much in line with CME futures prices. This is in line with data shown in this post.