Lumber prices did drop like a rock in Fall 2021 (which JohnH seems to deny); then back up. Then back down.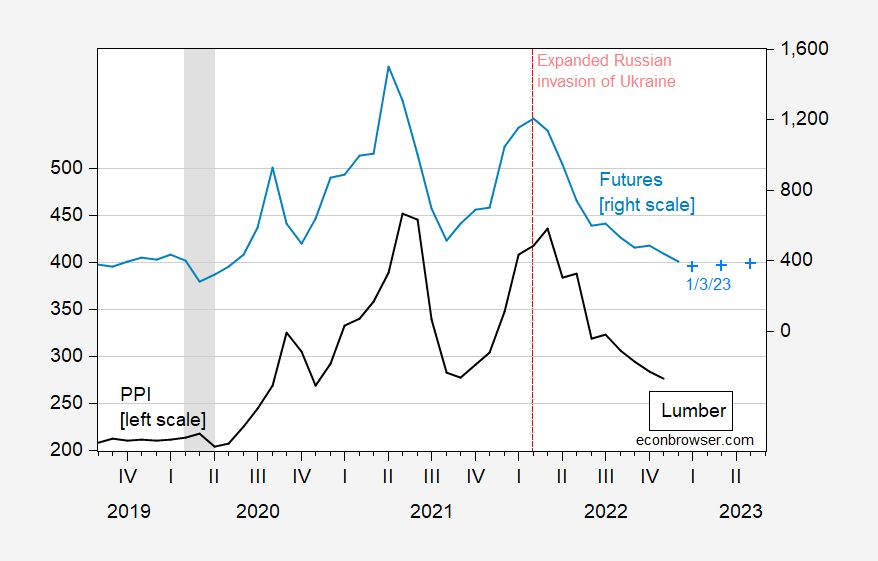 Figure 1: PPI for lumber (black, left scale), and lumber front month futures (sky blue), and futures as of 1/3/2023 (blue +). NBER defined peak-to-trough recession dates. Source: BLS via FRED, macrotrends.com, ino.com, and NBER.
From May to September 2021, the PPI for lumber dropped 50%. From March to November 2022, the PPI for lumber has droppped 36%, with more drop in store according to futures (although probably a smaller amount than implied by unit elasticity — something more like 14% than the 22% implied by futures for January expiration.
Note that futures prices are in contango (later in future higher than current), as they usually are.