The University of Michigan's February consumer sentiment index (preliminary) is out today. Here's the picture (series inverted so down is improvement) and the "misery index", the sum of unemployment and y/y CPI inflation.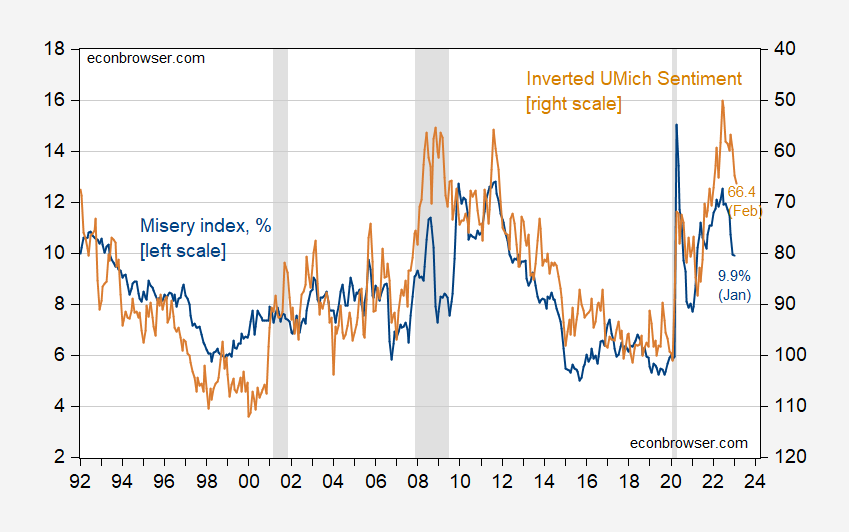 Figure 1: "Misery Index" sum of unemployment and y/y CPI inflation, % (blue, left scale) and inverted University of Michigan Consumer Sentiment Index (tan, right scale). NBER defined peak-to-trough recession dates shaded gray. Source: BLS, University of Michigan, both via FRED, NBER, and author's calculations.
The link between the Misery Index and the sentiment index (FRED series UMCSENT) is discussed in this post. What is of interest to me is the seeming break in recent months. Consider:
UMCSENT = 51.9 – 4.13MISERY – 14.8pgasoline
Adj-R2 = 0.64, SER = 7.87, DW = 0.30, Nobs = 303, sample 1992M01-2023.01. Bold denotes significance at 10% msl, using HAC robust standard errors.
The beta (standardized) coefficient on MISERY is 0.60 and on the log real gasoline price is 0.344, so MISERY is most important influence on UMCSENT.
The actual, fitted, and residuals are shown below. In December 2022, the sentiment index is overpredicted by nearly 20 points.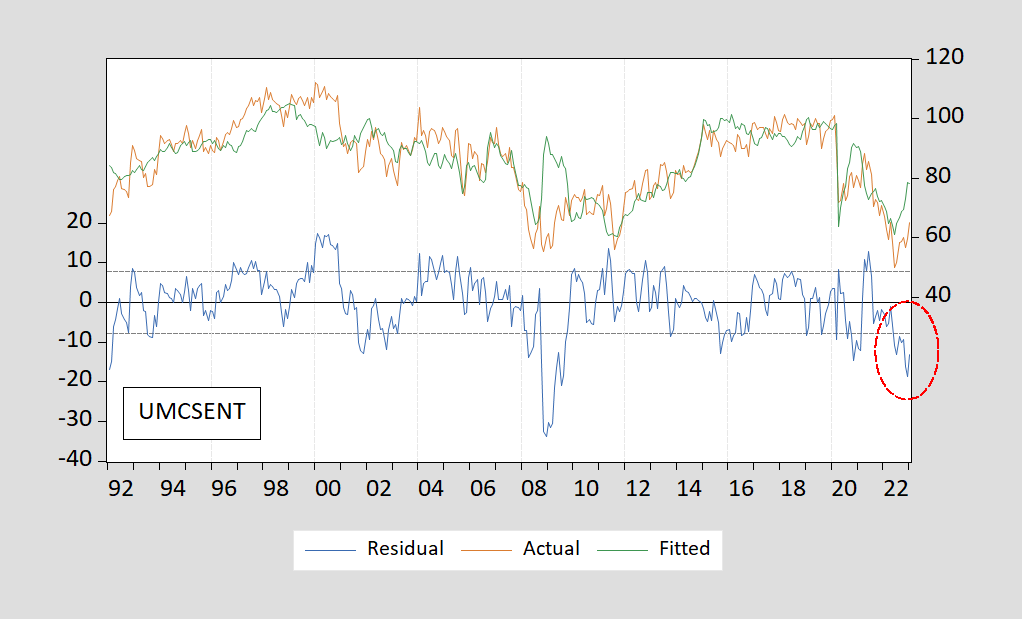 Figure 2: Actual UMCSENT (red) fitted (green) and residuals (blue).
I have no particular explanation for why the overprediction occurs, although it is of interest that there has been an increasing partisan divergence in perceptions of economic conditions, as documented by among other Carola Binder (2023).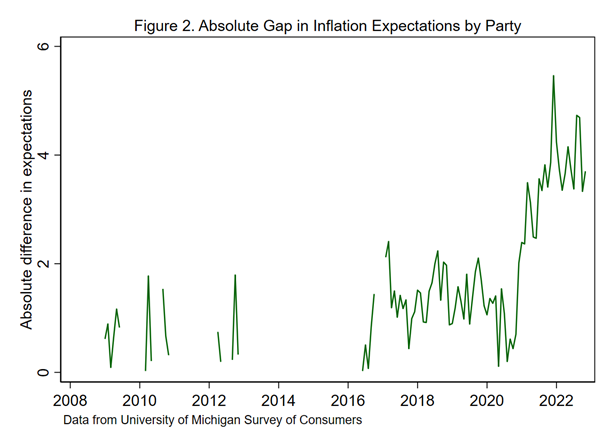 Source: Binder (2023).
If the Republican shift is particularly large in the Biden era, htne this could break the historical relationship between MISERY and UMCSENT.
How much of a bias is there? Curtin (2022) provides some slightly older estimates, also based on the Michigan Survey.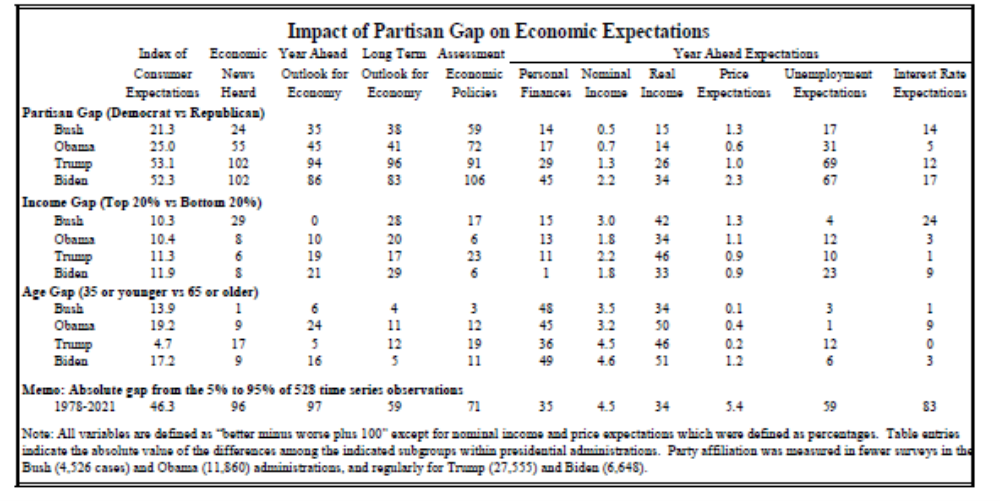 Curtin writes:
…the partisan gap was larger under Trump and Biden than the Index's entire time-series variations from optimism to pessimism; Bush's and Obama's gaps were about half that size.