Based on Eeckhout, using a=4, T=12: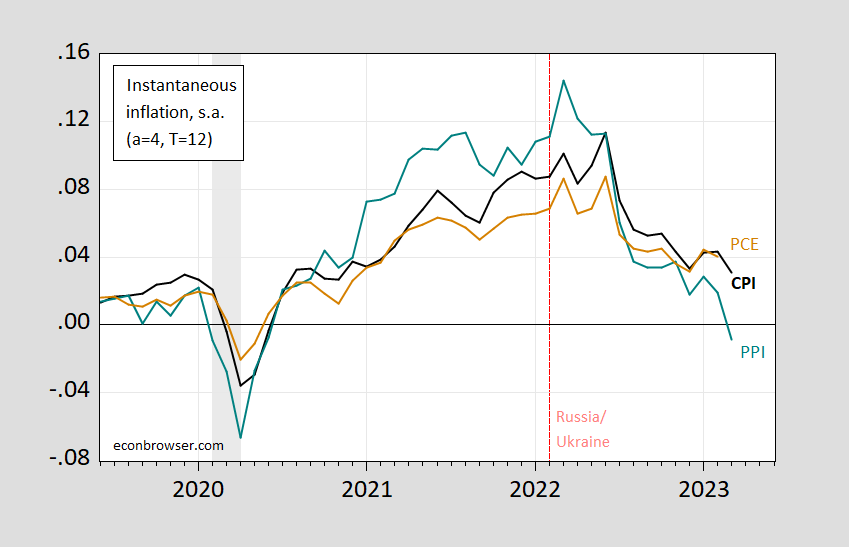 Figure 1: Instantaneous (a=4, T=12) CPI inflation (black), PPI (tan), PCE (green), following Eeckhout. NBER defined peak-to-trough recession dates shaded gray. Source: BLS, BEA via FRED, NBER, and author's calculations.
For trimmed, median and core CPI m/m annualized compared to instantaneous  CPI, see this post.