Inversion on the second, as the first rises, as likelihood of June 1 default rises.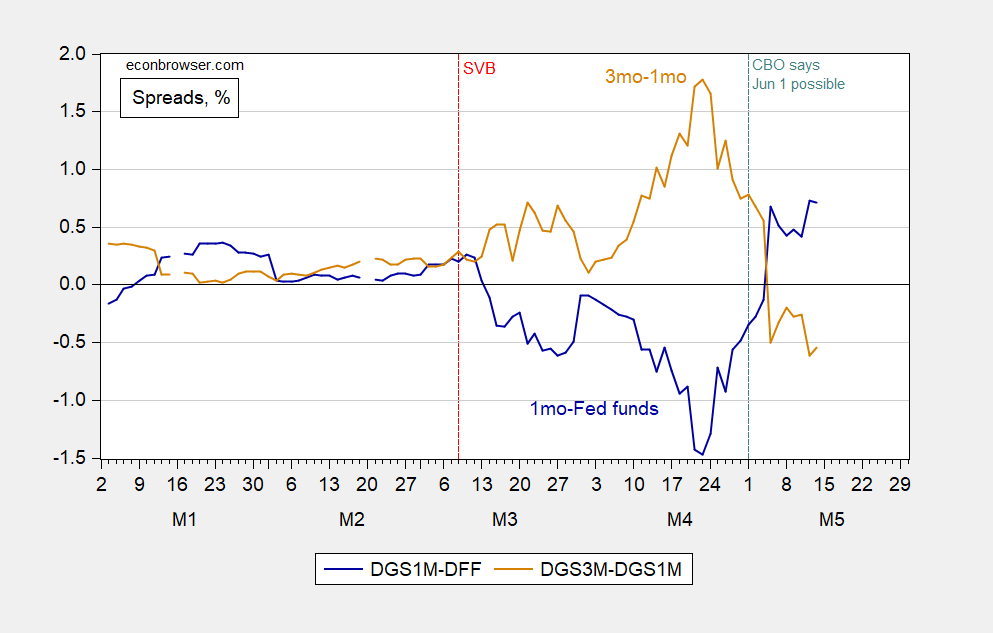 Figure 1: 1 month Treasury – Fed funds spread (blue), and 3 month – 1 month Treasury spread (tan), both in %. Source:  Treasury and Fed via FRED, and author's calculations.
I interpret the rise in 1 month to Fed funds spread as an indication of risk associated with default.
For CDS spreads, see this post.