From the Bipartisan Policy Center, from DB, from Bloomberg, from CBO.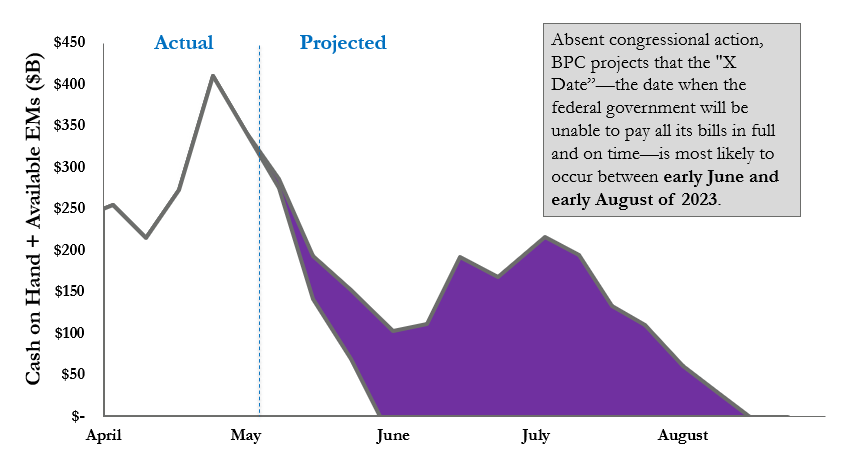 Source: Bipartisan Policy Center (May 10, 2023).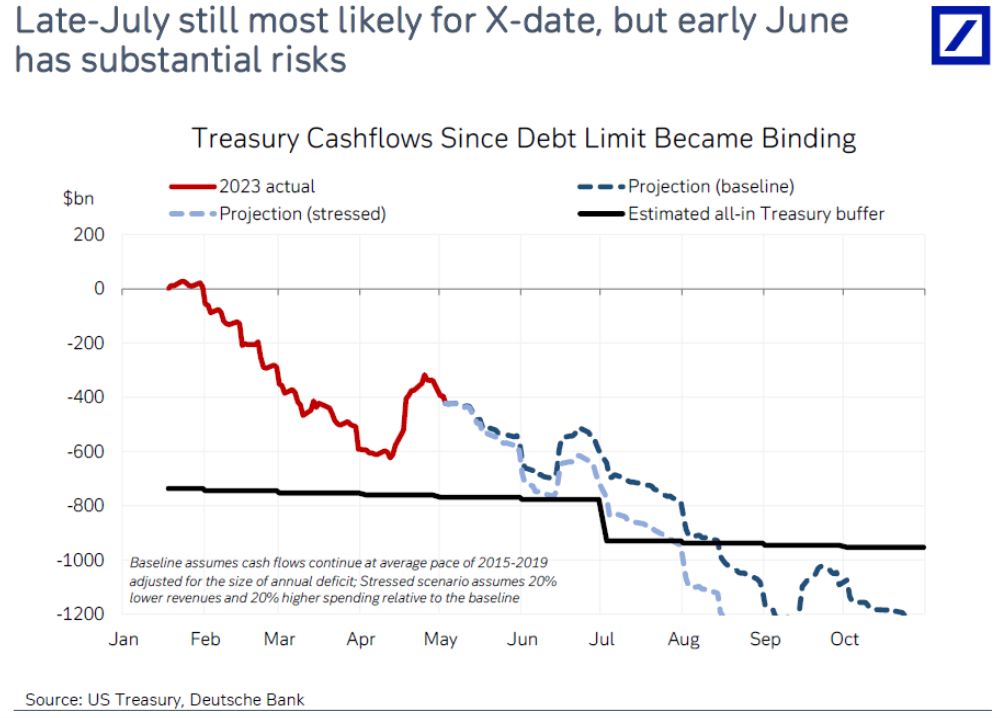 Source: Zeng, Ryan, "Debt Ceiling Developments Weekly Tracker," Deutsche Bank, May 8, 2023.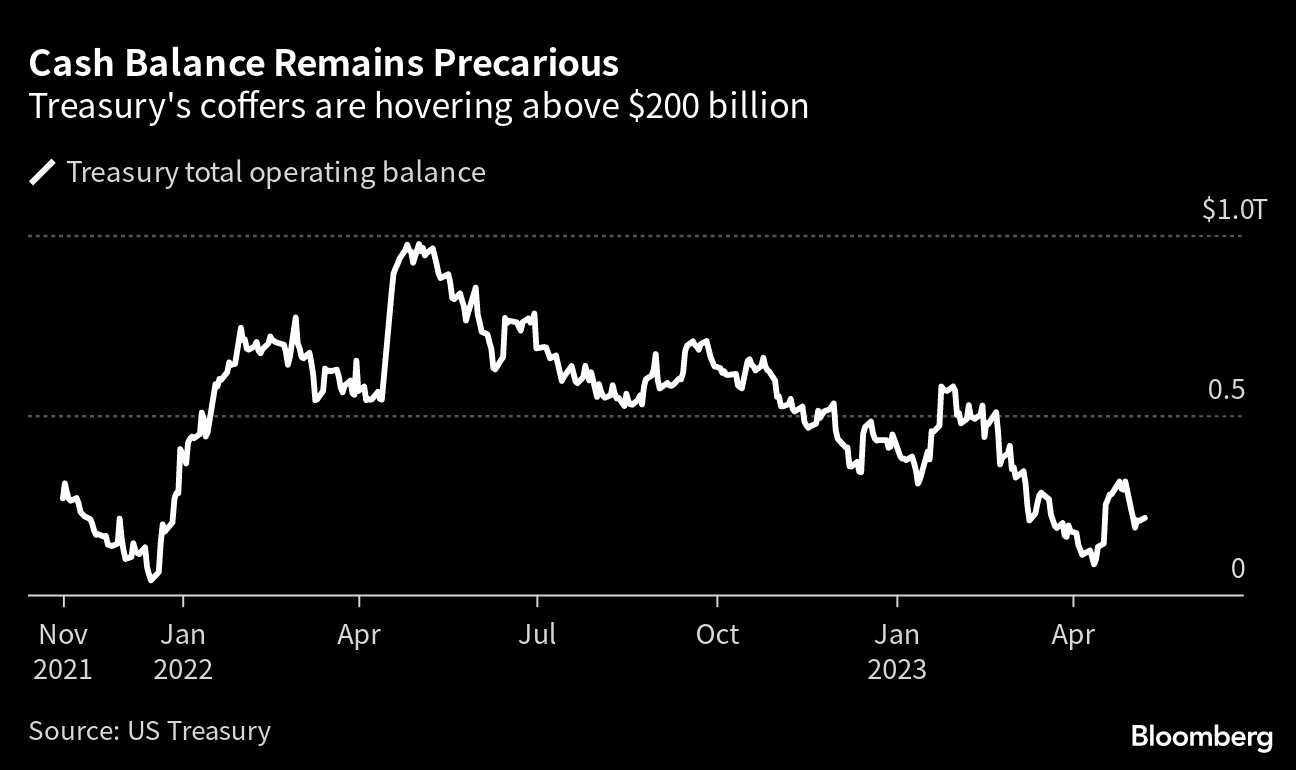 Source: A. Harris, Bloomberg, May 9, 2023.
Swagel at CBO indicates June is possible.
Addendum: 
Purvis at Bloomberg has a nice compendium of estimates.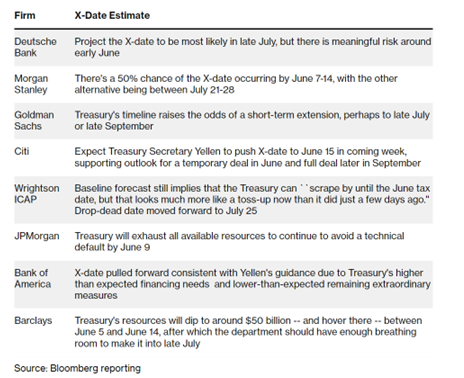 Source: Bloomberg (May 10, 2023).