The entire quote is here.
And here I thought it was the Federal Reserve Open Market Committee that controlled short term interest rates. Guess I gotta revise my lecture notes for Economics 435. (and Mishkin, Hubbard, and Cecchetti and Schoenholtz revise their textbooks — the email will go out tomorrow!)
By the way, later on in the same interview, Donald J. Trump states: "…we doubled our debt under Obama, doubled it." In a standard portfolio balance model, doubling government debt raises interest rates ceteris paribus, but I guess in Trump-world it works in reverse.
Addition, 8:30pm Pacific: Trump also states: "but I would want to have a policy where we can start to at least gently reduce debt…" As noted in this post, this seems unlikely given Mr. Trump's tax plan (and this assessment was made before the proposed increment to defense budget.)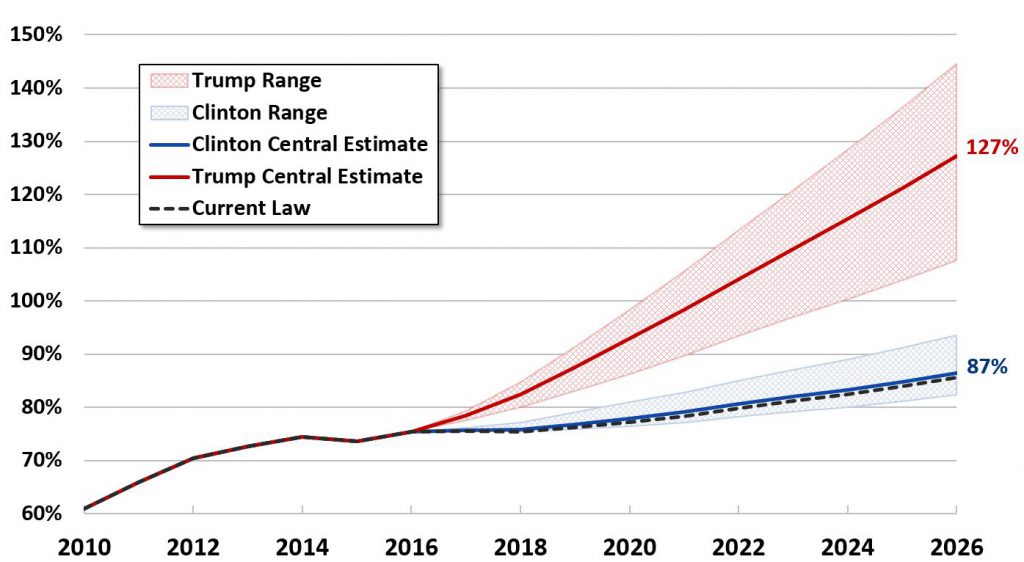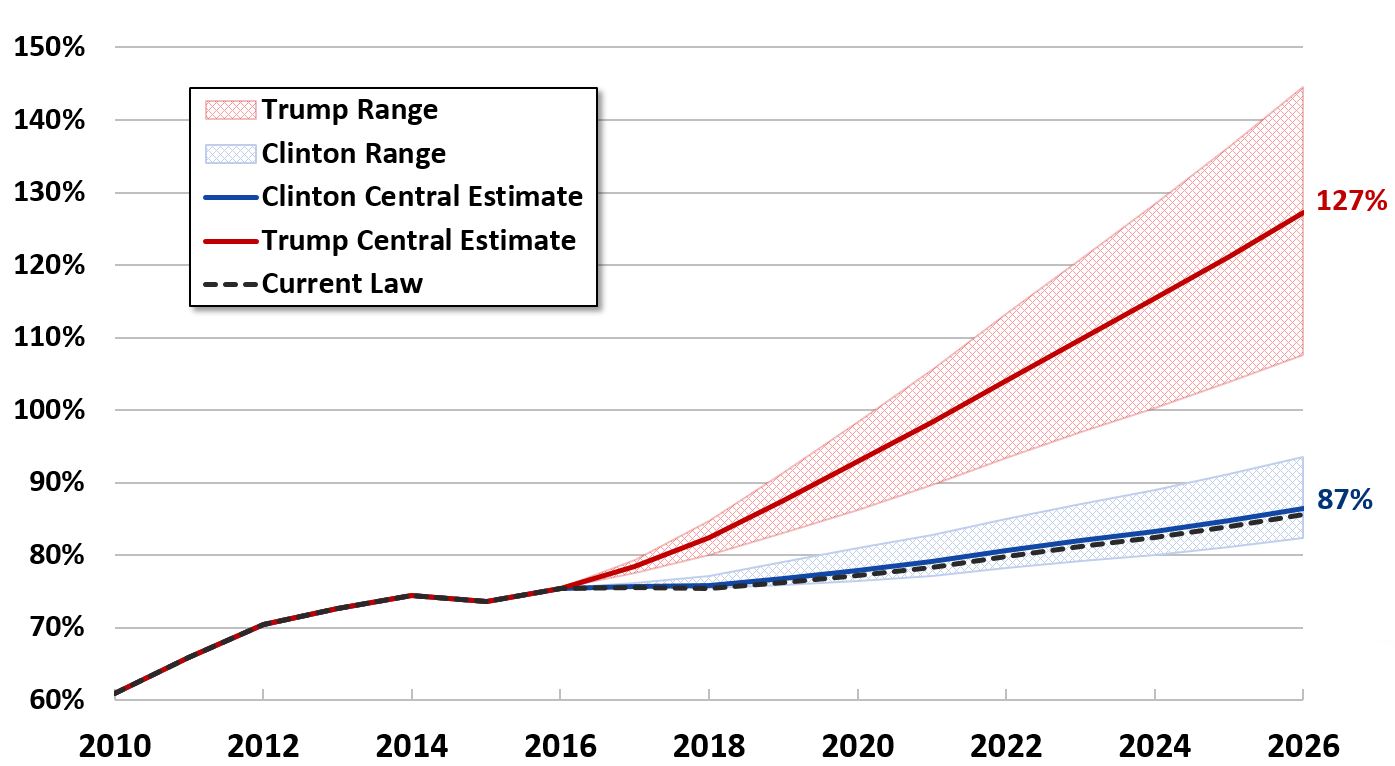 Source: CRFB.