The Philadelphia Fed has just released coincident indicators for state economies. No turnaround for Wisconsin — it continues to lag Minnesota and the Nation.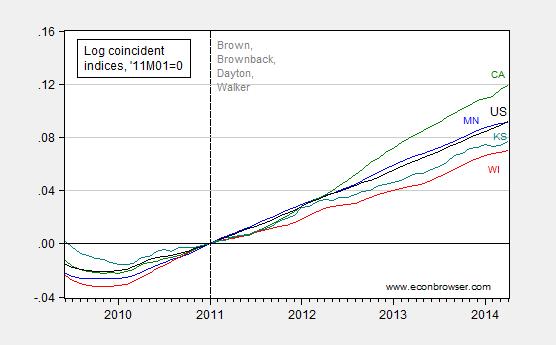 Figure 1: Log coincident indices for Wisconsin (red), Minnesota (blue), Kansas (teal),California (green), and US (black), all normalized to 2011M01=0. Source: Philadelphia Fed coincident and leading indices for April, and author's calculations.
See this post for implications from last month's leading indices, in which WI and KS will virtually tie (for poor performance).
As of 2014M04, the cumulative growth gap since 2011M01 between WI and MN (and the US) is 2.2%. The gap between WI and CA is nearly 5% (all in log terms).