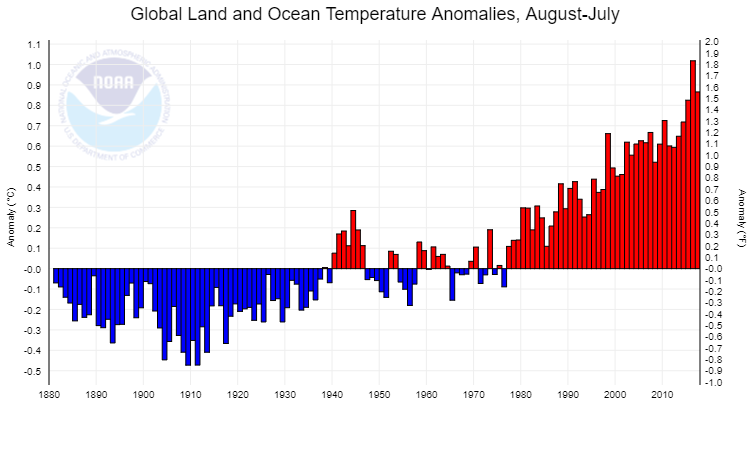 Corrected Source: NOAA, accessed 9/13/2017.
Update, 9/13, 8:15am Pacific: A common refrain is that it's been hotter in the distant past. I think it's important to remember that while there has always been variation in temperatures, a question is whether temperatures have changed so rapidly in such a short period of time in a time (post-dinosaur, e.g.). If adjustment costs are quadratic, well, the first derivative (gradient) matters. To that end, consider the following graph, and the movement over the most recent period.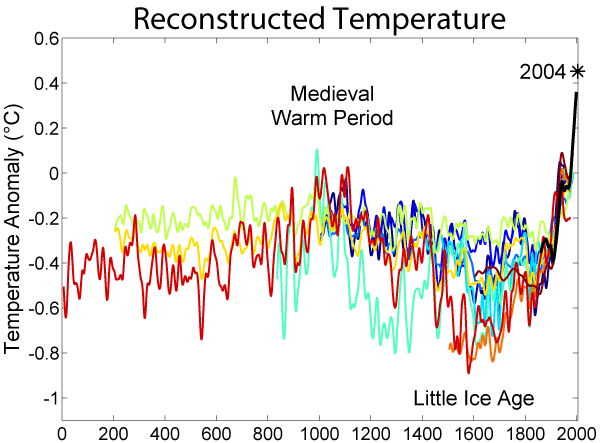 Source: CC BY-SA 3.0, [link].
Notice the steep ascent up to 2004; the global land/sea anomaly in Figure 1 is nearly 0.4 c higher in 2016 than 2004 (12 month thru December)..