A year ago, the July 2019 futures were $10.46, compared to $8.296 today.
Reader CoRev writes on July 9th:
…no one has denied the impact of tariffs on FUTURES prices. Those of us arguing against the constant anti-tariff, anti-Trump dialogs have noted this will probably be a price blip lasting until US/Chinese negotiations end. We are on record saying the prices will be back approaching last year's harvest season prices.
The following graph confirms not only are prices not back to last year's harvest, but to what has been recorded for futures contracts over the past five years: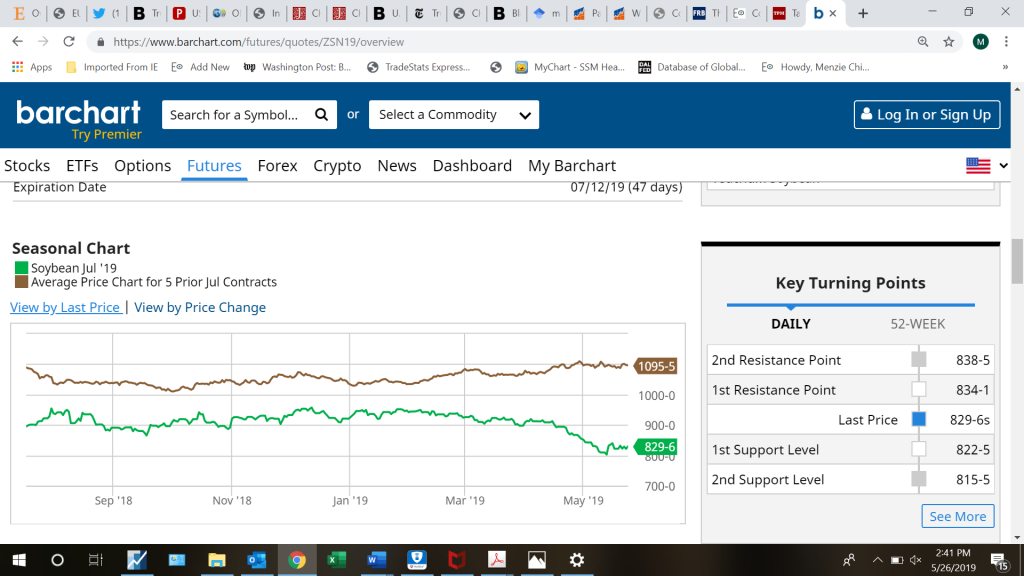 Source: barchart.com, accessed 5/26/2019.
So…much…winning. So much, we need to dole out another $16 billion to our farmers.
Thanks to CoRev for providing so much falsifiable hypotheses.
Update:
CoRev notes the multi-quarter blip is defined by period of US-China trade negotiations. He also asserts the majority of decline in soybeans was in 2014, due to dollar decline. I don't disagree. But the decline since April 2018 (8%) is not that small relative to that in 2014 (16%). And the decline since April 2018 has only partly been explained by the dollar movement, suggesting the bulk is due to other factors including Chinese tariffs.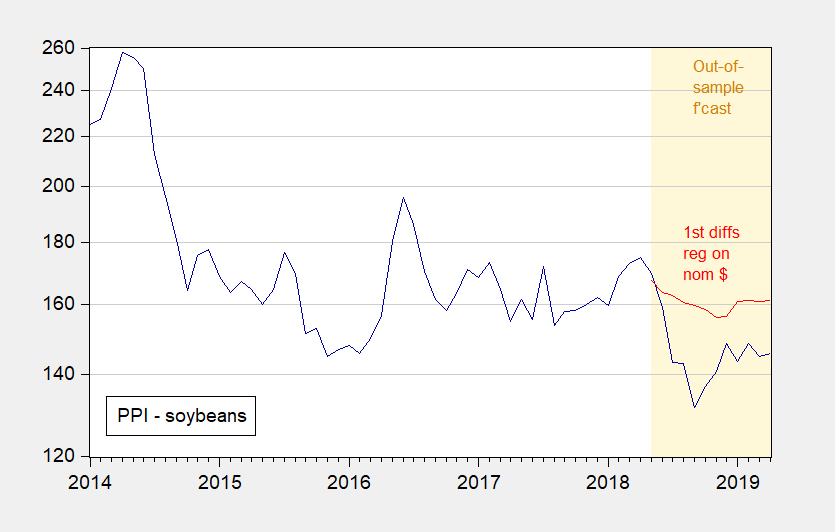 Figure 2: PPI for soybeans (dark blue) and dynamic (ex post historical) forecast from first differences regressions of log PPI on log dollar (Fed broad index) over 2000M01-2018M04 period. Out-of-sample period shaded orange. Source: BLS and author's calculations. 
Thanks again to CoRev for providing an easily falsifiable premise!!!!