…as well as threatening an all out trade war with Mexico. It's purportedly to deal with the "migration crisis" on our Southern border. The "crisis" is illustrated below.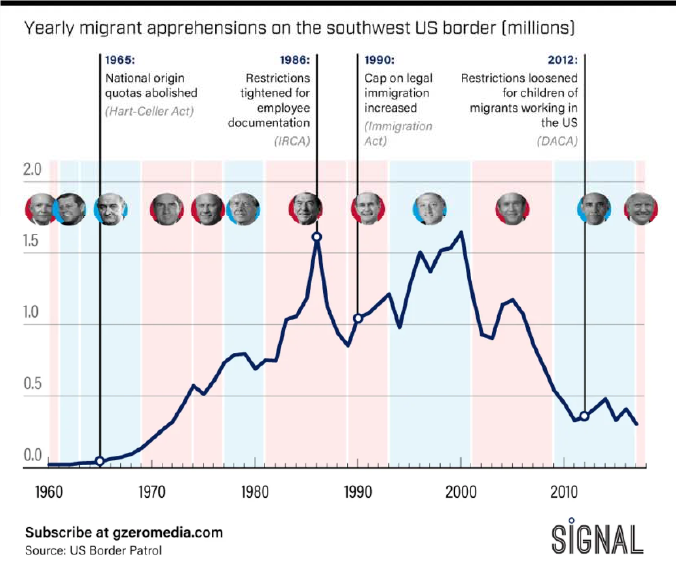 Source: Gzeromedia.
Update, 9:45PM Pacific: Several commenters have called for a wall. I suspect they would prefer machine gun posts, a few dozen tanks each mile, some antipersonnel mine fields, and a "shoot-to-kill" order from Trump to accompany the wall.
Here is some reasoned analysis of the southern Wall, from EconoFact.
Should the United States Build a Wall on the Mexican Border to Reduce Unauthorized Immigration?