See figure below: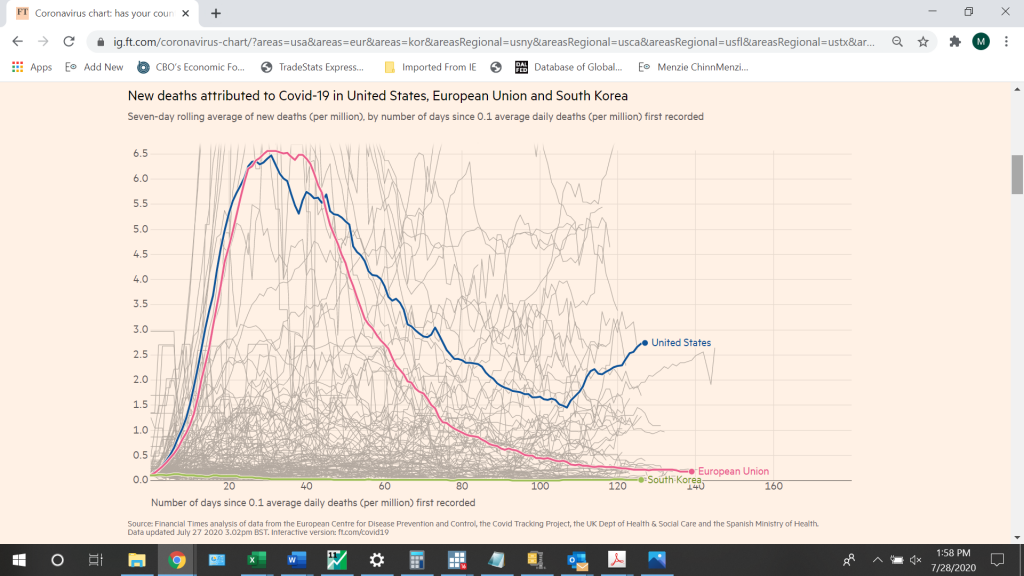 Source: FT, accessed 7/28/2020.
For those who believe that increased testing is behind the increased number of cases, here is a testing-insensitive time series.
Addendum: Reader sammy says these numbers in the first figure are infinitesimal; but those are flows. Here are cumulatives. Not …so…trivial…now.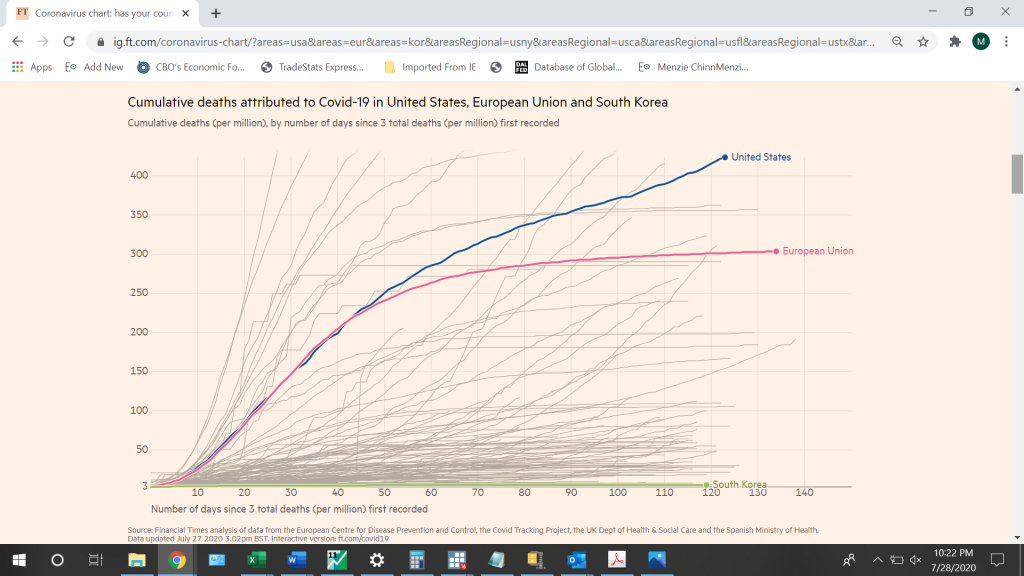 Source: FT, accessed 7/28/2020.
Reader Bruce Hall thinks Southern states that opened up are doing relatively well on a per capita basis. Here is a graphic for that view.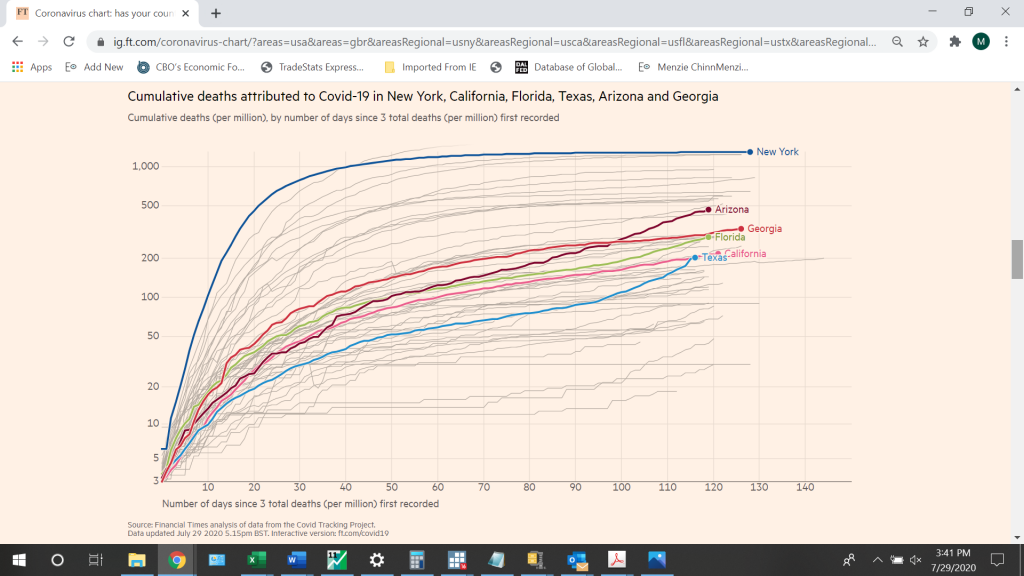 You can't fault the governors of Florida, Texas and Georgia for not trying hard!
Addendum, 7/30: Reader CoRev agrees that one should beware definitive statements. Here is one from CoRev on July 9, 2018, over two years ago:
Those of us arguing against the constant anti-tariff, anti-Trump dialogs have noted this will probably be a price blip lasting until US/Chinese negotiations end. We are on record saying the prices will be back approaching last year's harvest season prices.
Harvest season is late September to late November. I'll use October 2017. That's around 988, eyeballing. As of 12:40 central today, front month futures are 886, down from 1050 just before Trump's 301 action. Still waitin' for that blip to end…