On July 9, 2018, over two years ago, reader CoRev wrote:
Those of us arguing against the constant anti-tariff, anti-Trump dialogs have noted this will probably be a price blip lasting until US/Chinese negotiations end. We are on record saying the prices will be back approaching last year's harvest season prices.
Prices were in the 982 range in October 2017, midpoint in the previous harvest season. As of today, November futures are at 881.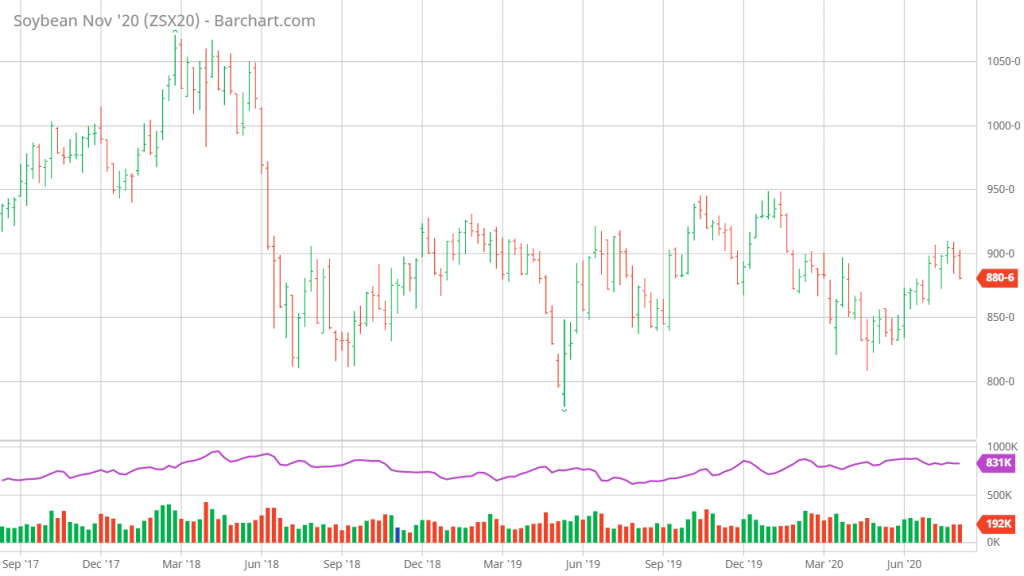 Since then, despite the recession, the overall CPI has risen about 4.3%, while soybean prices have fallen 10.3% (and about 15.7% below what it was when Mr. Trump announced the Section 301 action against China). But…victory is at hand!
Or, maybe not: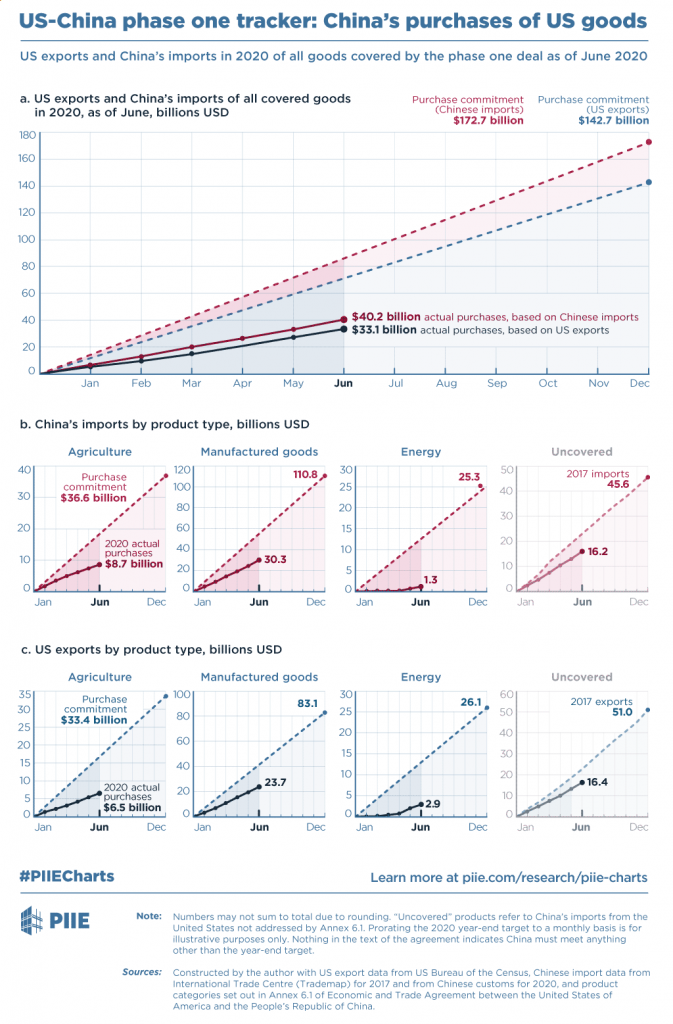 Source: Chad Bown, Aug 5, 2020.