May CPI inflation surprised on the upside, with month-on-month 0.6% vs 0.4% (not annualized) Bloomberg consensus, year-on-year 5% vs 4.7%. Note that May's 0.6% month-on-month is below April's 0.8%, highlighting the decline in high-frequency inflation. We have the following readings on inflation (month-on-month):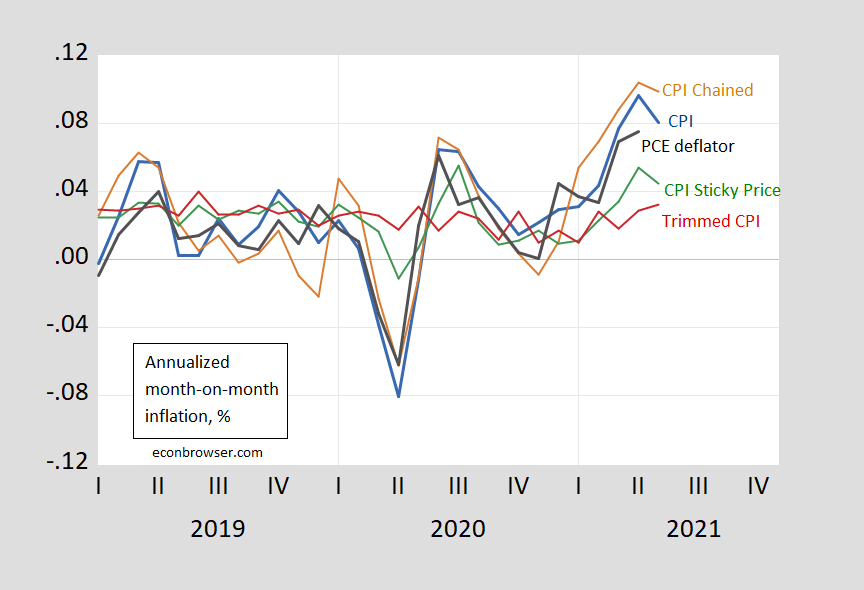 Figure 1: Month-on-month annualized inflation from CPI-all urban (blue), from personal consumption expenditure (PCE) deflator (black), chained CPI (brown), sticky price CPI (green), and 16% trimmed mean CPI (red). Source: BLS, Atlanta Fed, Cleveland Fed, via FRED, and author's calculations.
Note that month-on-month inflation is down using chained CPI, as well as the sticky price CPI. The latter should represent inflation expectations better. The trimmed CPI — which takes out outliers in component inflation — did rise from 2.9% to 3.2%, so there are clearly some upward price pressures remaining.
If one calculates the longer horizon inflation rates, one can see the base effect. Annual CPI inflation is 5%, while 15 month (annualized) inflation is only 3%
Finally, the base effect shows up to the extent that the actual price level in May is less than one percentage point above the 2016-19 (log) trend, despite the rapid inflation in the last two month's of data.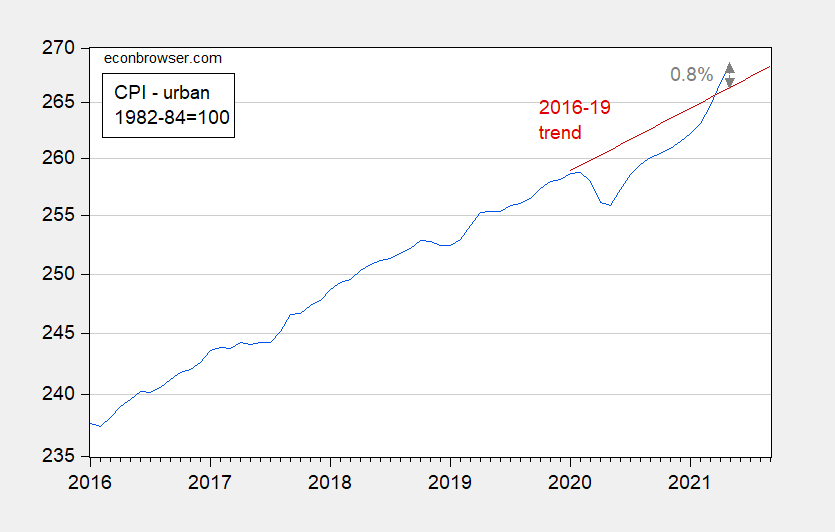 Figure 2: CPI (blue) and 2016-19 trend (red). Source: BLS, and author's calculations.
The market's 10 year breakeven rate barely budged in the wake of the release, and remains near lows 0f 2.35% (and keep in mind, the breakevens are probably overestimates of actual inflation estimates by the market, as discussed here). The long term expected inflation is key to thinking about prospects for sustained inflation (see here for a discussion of inflation in the context of the Phillips curve).