Pretty big spread in views, illustrated: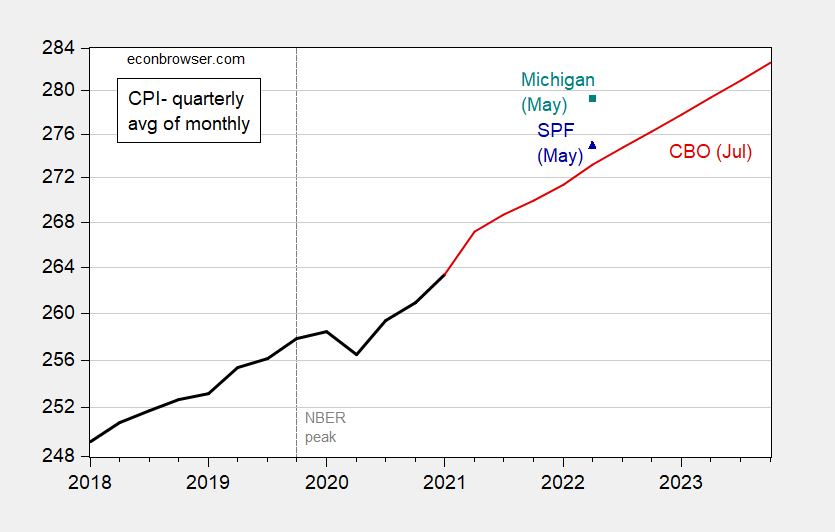 Figure 1: CPI (1982-84=100) as reported (black), CBO July '21 projection (red line), Survey of Professional Forecasters (blue triangle), Michigan survey (teal square). SPF forecast applies median inflation to reported May CPI; Michigan applies June mean forecast to May CPI. Source: BLS, CBO, Philadelphia Fed, Michigan via FRED.
Inflation rate forecasts are shown here. Keep in mind expectations drawn from surveys of consumers typically overpredict inflation. Longer term, market-based forecasts here.