From CNN, "McConnell says GOP will not vote to raise debt ceiling, setting up clash in Congress":
"I can't imagine there will be a single Republican voting to raise the debt ceiling after what we've been experiencing," McConnell said in an interview with Punchbowl News published Wednesday.
CBO released a report today estimating that Treasury will exhaust funds, even after implementing emergency measures, by October or November.  So expect a replay of the mid-2000's when Republican political brinksmanship led to heightened economic policy uncertainty.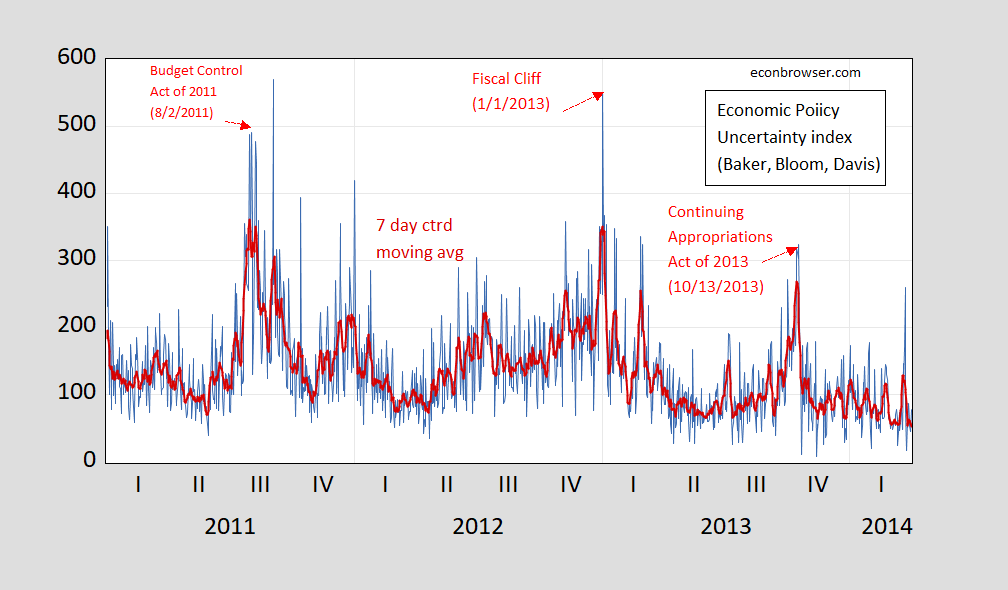 Figure 1: Economic Policy Uncertainty index (news) (blue line), and 7 day centered moving average (red line). Source: policyuncertainty.com and author's calculations.
Note that these spikes are high, but not the highest in the series — that award goes to the entry on 4/26/2020, in the wake of Mr. Trump's 4/23 musings that bleach might be an effective treatment for Covid-19.
Econbrowser assessments during those previous episodes, here , here, here, here and here.