The Philadelphia Fed released the coincident index for June today. Wisconsin has re-attained economic activity levels recorded at the NBER peak of February 2020.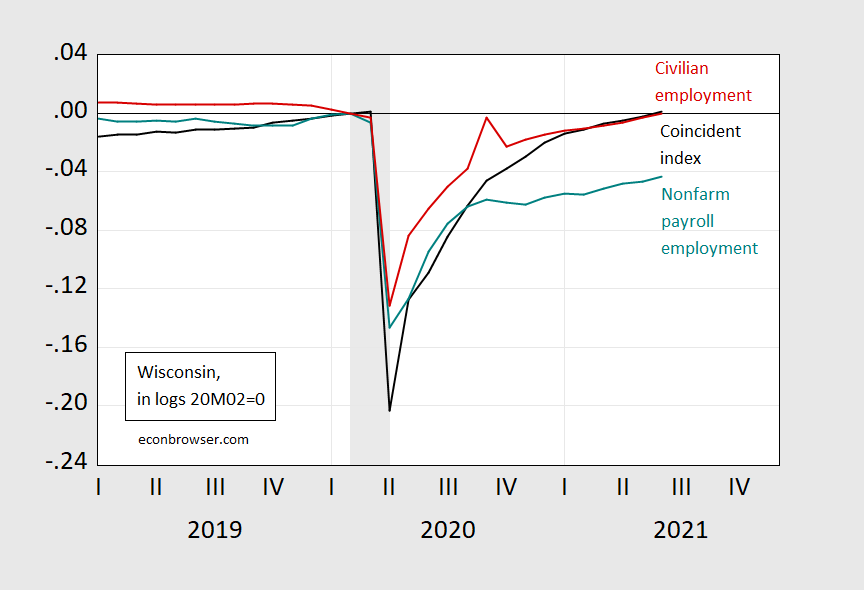 Figure 1: Wisconsin coincident index (black), nonfarm payroll employment (teal), civilian employment (red). NBER defined recession dates shaded gray. Source: Philadelphia Fed, BLS, NBER, and author's calculations.
Wisconsin's coincident index is 0.12% above prior peak, while the US as a whole is down 2.53%. As noted in this post, employment (one of the inputs into the coincident index) is roughly matching the Wisconsin DoR's forecast.
The Wisconsin index relative position versus other states is shown in Figure 2.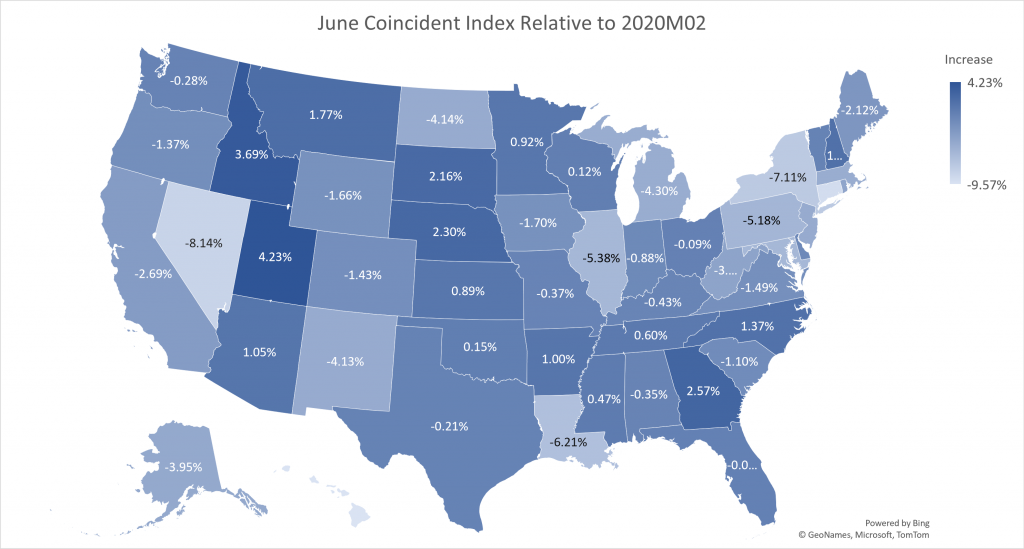 Figure 2: Philadelphia Fed June coincident index relative to 2020M02, in %. Darker indicates larger positive numbers. Source: Philadelphia Fed and author's calculations.
Given the spread of the delta variant in the relatively low-vaccination-rate states of the South, it will be of interest to see if there is a growth impact in July/August. The Baumeister et al. weekly index (through July 10) has not shown a big negative growth rate yet in states such as Missouri and Arkansas. (See WaPo for assessment of trends.)