As of last week, GDP originating in counties with rising death rates accounts for 60% of total; still below the 80% recorded in the Winter.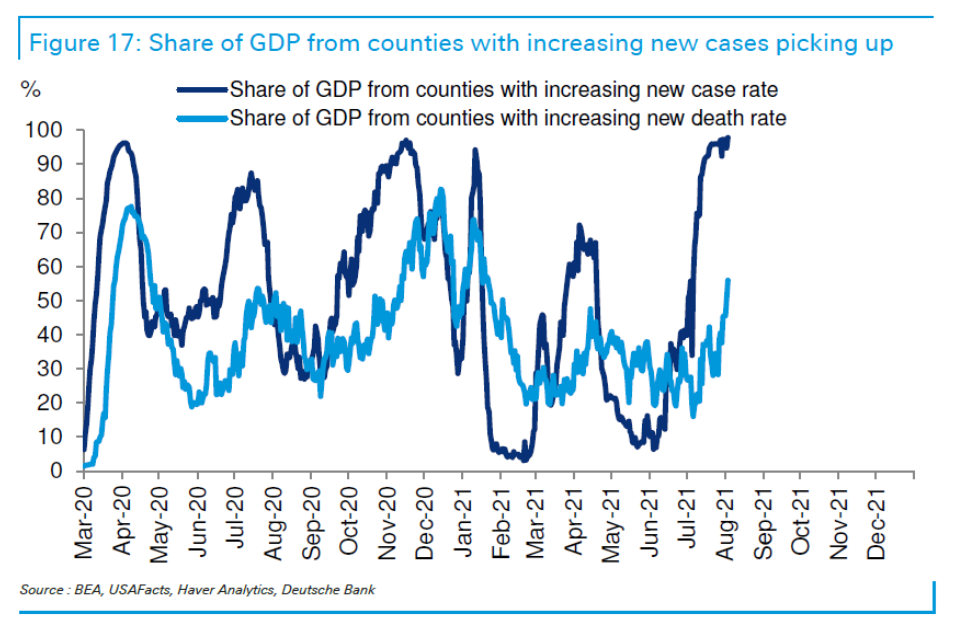 Source: Deutsche Bank, Covid Tracker, 5 August 2021.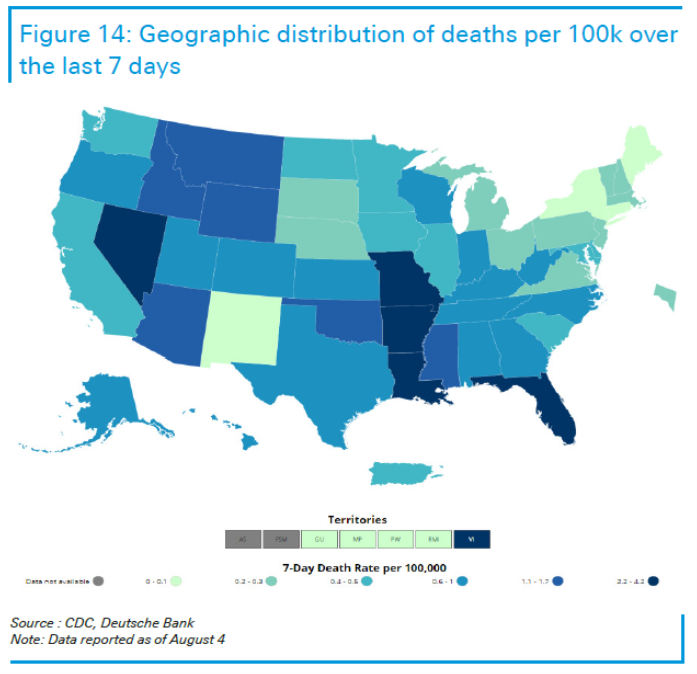 Source: Deutsche Bank, Covid Tracker, 5 August 2021.
These are results based on reported data as of 4 August.
It is unclear what the economic implications of high Covid death rates would be. If state authorities impose public health measures such as restricting indoor business activity, then one might see a decline in high contact service related activity and hence output. However, reaction functions vary widely across states. For instance, we can see hospitalization rates rising above peak in Florida, and yet there is no evidence of a state government response. Hence, there may be no short run impact on activity (although risk averse behavior might come into play, reducing economic activity nonetheless).
Source: Newnodes, accessed 8/9/2021.
(The above regards short-run implications. Obviously, with a sufficiently high death/incapacitation rate, hours worked might decline measurably in the longer term, as suggested in some models.).
More on Florida from several days ago (the situation is changing fast) here.