Reader JohnH notes that real wages year-on-year have fallen in July, as reported in the real earnings report. In times of big movements in variables, I find it useful to look at the actual time series.
If one examines average hourly earnings in the private economy, not holding composition constant (and either including or excluding supervisory and nonproduction workers), then in fact the real wages looks high, but are declining through July.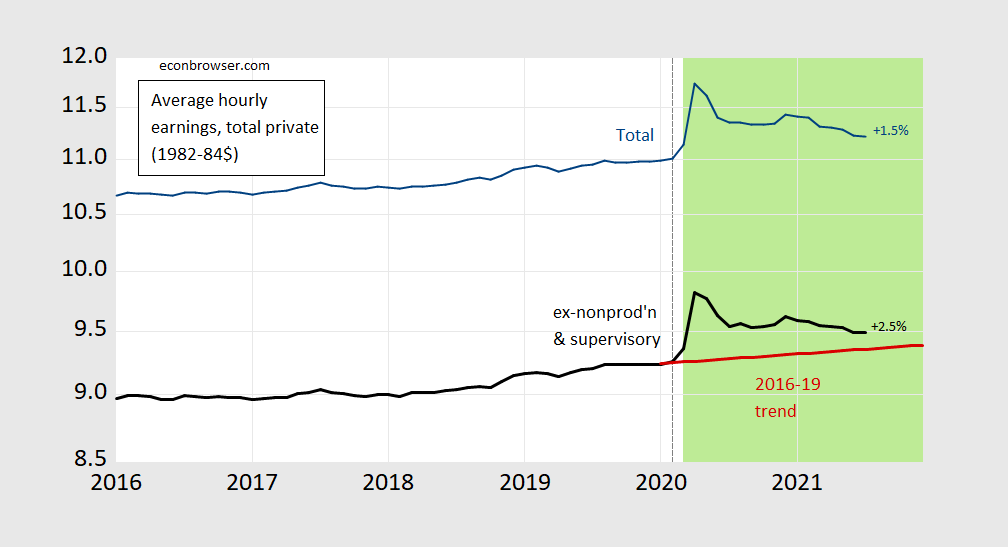 Figure 1: Average hourly earnings for total private industry ex-nonproduction and supervisory workers, deflated by CPI-all (black), 2016-19 stochastic trend  (red), earnings for total private industry (blue), all in 1982-84$. Percent numbers indicate change relative to 2020M02. Source: BLS via FRED, and author's calculations. 
Update, 2:40pm Pacific:
The level of the real wage is sensitive to the deflator. In Figure 2, I present some of these alternative real wage calculations.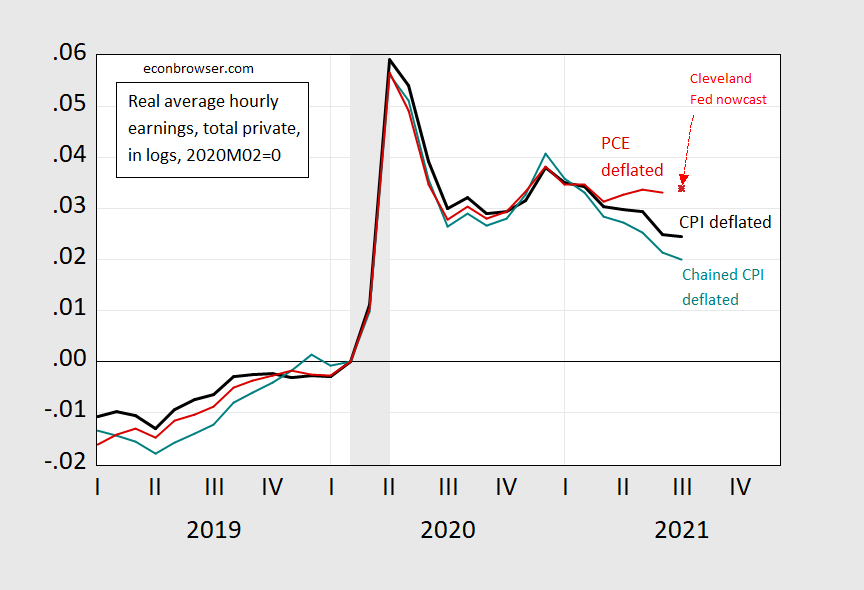 Figure 2: CPI deflated average hourly earnings of production and nonsupervisory workers (black), not seasonally adjusted Chain CPI deflated (teal), personal consumption expenditure price index deflated (red), and PCE price index deflated using Cleveland Fed nowcast for July (red square), all in logs 2020M02=0. NBER defined recession dates shaded gray. Source: BLS via FRED, Cleveland Fed (accessed 8/13), NBER and author's calculations.
For a discussion of composition effects and alternative measures of compensation, see this post regarding real wages in June.