As of September 4th, enhanced unemployment benefits were ended in Wisconsin. What do the latest data reveal?
Concisely:
(Measured) labor force shrinks
Employment shows mixed impacts
Leisure and hospitality shows some acceleration
These points are highlighted in the following figures: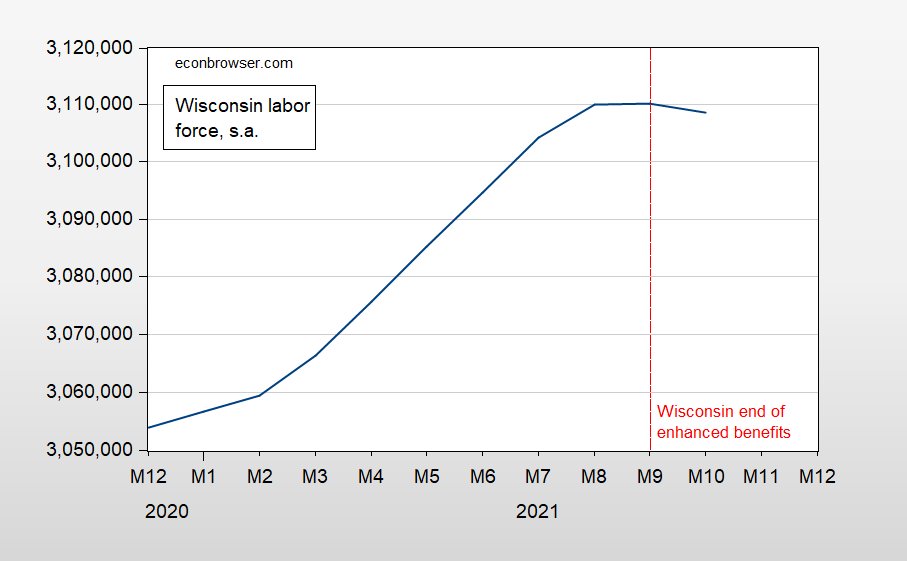 Figure 1: Wisconsin labor force, seasonally adjusted (blue), on log scale. Source: BLS.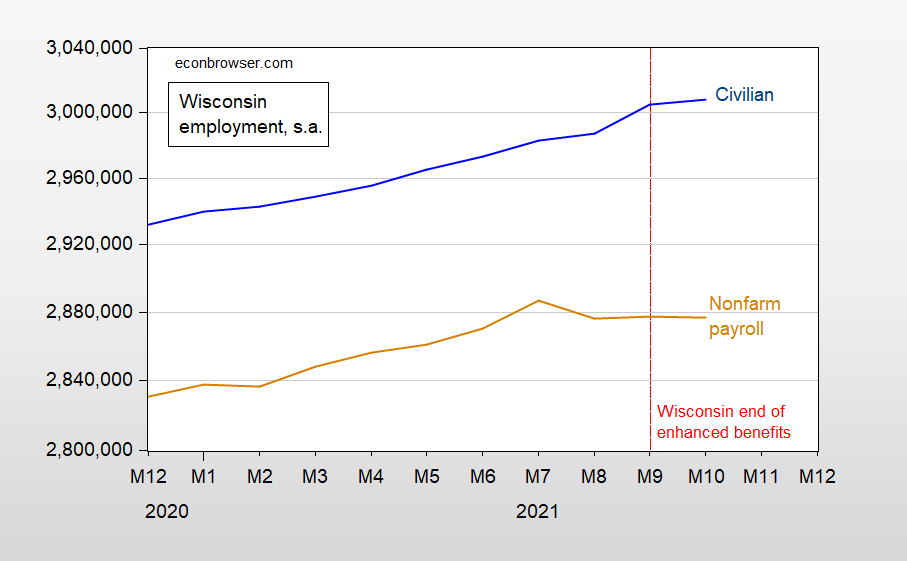 Figure 2: Wisconsin civilian employment (over 16), seasonally adjusted (blue), and nonfarm payroll employment (from establishment survey), both on log scale. Source: BLS.
Even in the absence of errors in dealing with outliers (as noted in the BLS release), the household survey at the state level is subject to much greater variance than the establishment series. Hence, one should take with a grain of salt any short term movements in the labor force and civilian employment series (see more discussion here). The establishment survey shows no big movements in aggregate employment after the end of enhanced benefits on 4th September (a little before the survey dates in early-mid of each month).
Some have argued that what we should be paying attention to is high-contact services. Yesterday's post showed the contrast between manufacturing and leisure and hospitality, but below is a detail on accommodation and food services as well as overall leisure and hospitality.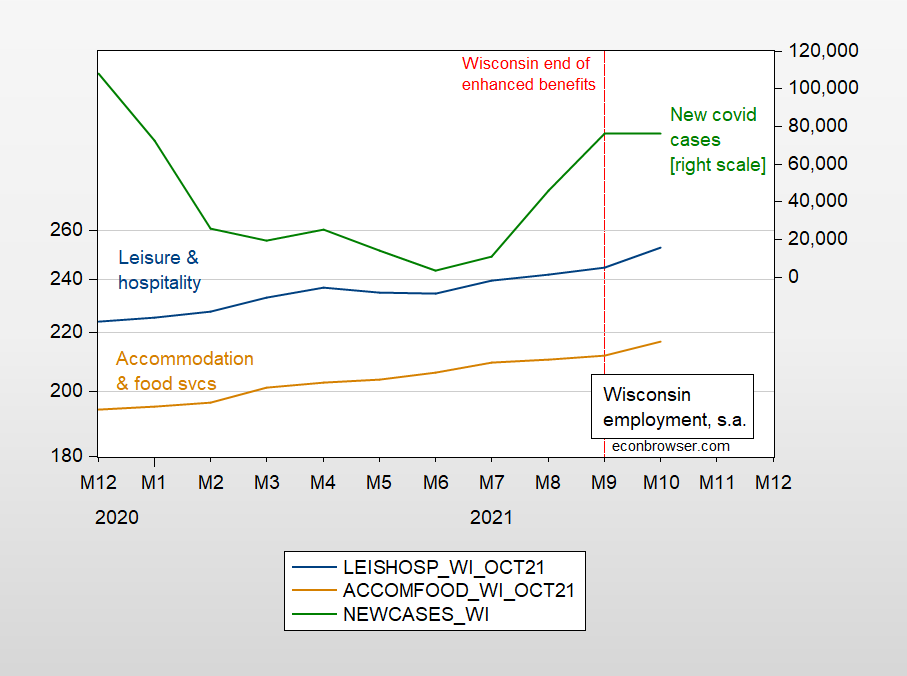 Figure 3: Wisconsin employment in leisure and hospitality services (blue, left), and in accommodation and food services (brown, left), both seasonally adjusted on log scale; and new covid-19 cases (green, right scale). Source: BLS, and Wisconsin Department of Health Services.
While there is some acceleration in these service industry employment growth rates, it's unclear if it's due to the improvement the covid situation that drives the development.
In general, I'm not aware of any robust evidence that employment surged in the wake of enhanced benefits program termination, state-by-state. PBS NewsHour has one recent article. For a more formal analysis which covers the experience pre-September, see this paper.