Remember the question a skeptical JohnH asked on 9/2/2022, about the Ukrainian offensive? Here's the answer: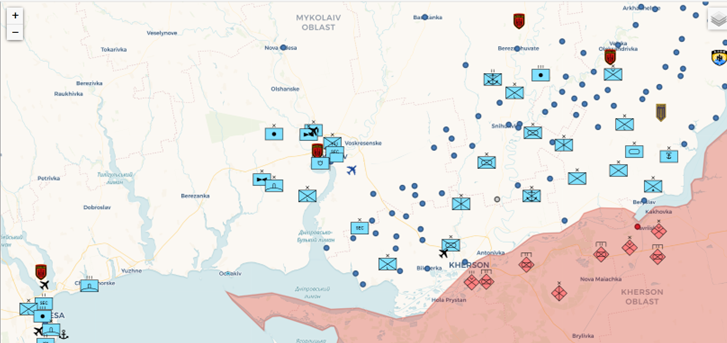 Source: Militaryland, accessed 11/11/2022.
From CNN:
In a huge setback for the Kremlin, Russian troops withdrew from the Kherson region west of the Dnipro River, and images geolocated by CNN show Ukrainian forces are entering the key southern regional capital city.

Here's what we know so far:

Russian retreat from Kherson: All Russian troops have left the key Ukrainian city of Kherson, the country's defense ministry said, confirming a humiliating retreat for Moscow.