The Wall Street Journal's July survey results are out. The forecasted level of GDP is higher despite the deteriorating Covid-19 infection and fatality numbers.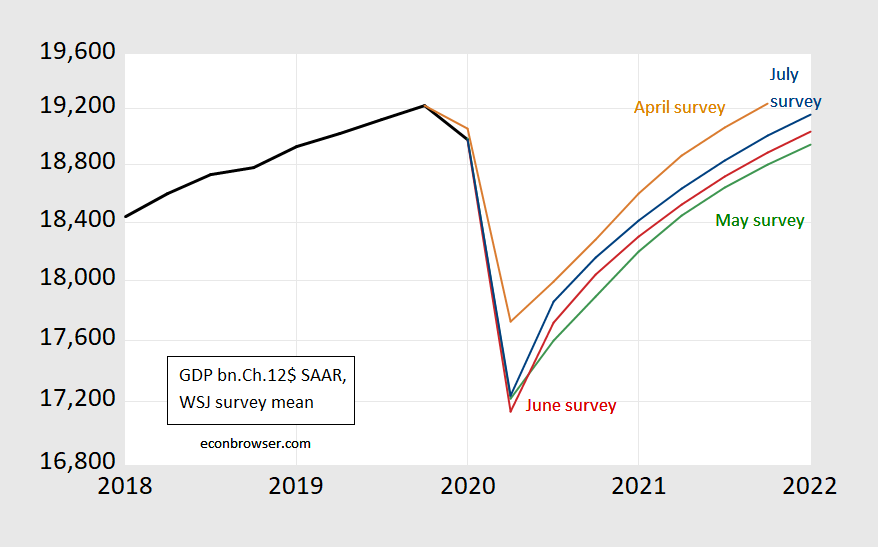 Figure 1: GDP, bn. Ch.2012$ SAAR (black), mean, from WSJ April survey (tan), May (green), June (red), and July survey (blue), all on log scale. Source: BEA, WSJ, various vintages, and author's calculations.
It's still the case that recovery to 2019Q4 levels – the prior peak — is not attained by 2022Q1 according to the mean response. This prediction is broadly consistent with the IGM/538 survey, which has a modal response for catchup taking place in 2021H2 (see here.)
Despite the worsening outlook, there are few seeing a "W" in output; and the optimistic are pretty optimistic.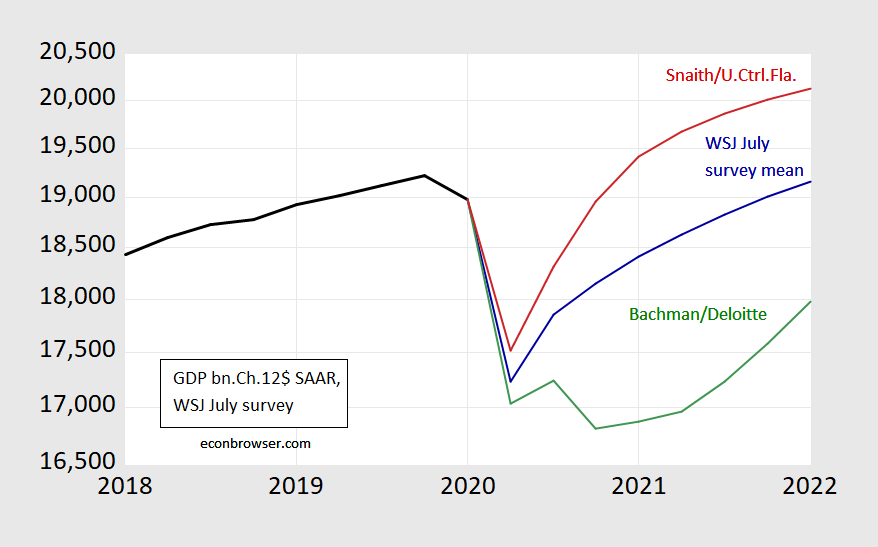 Figure 2: GDP in billions of Ch.2012$, SAAR, reported (black bold), WSJ July survey mean (blue), most "W" from Daniel Bachman at Deloitte (green), and one year most optimistic from Sean Snaith at University of Central Florida (red). Source: WSJ July survey, BEA, and author's calculations.
Daniel Bachmann is also the most pessimistic for the outlook over the next year (through 2022Q1).
Here is a graph of fatalities through July 10, for the US as compared to other major economies.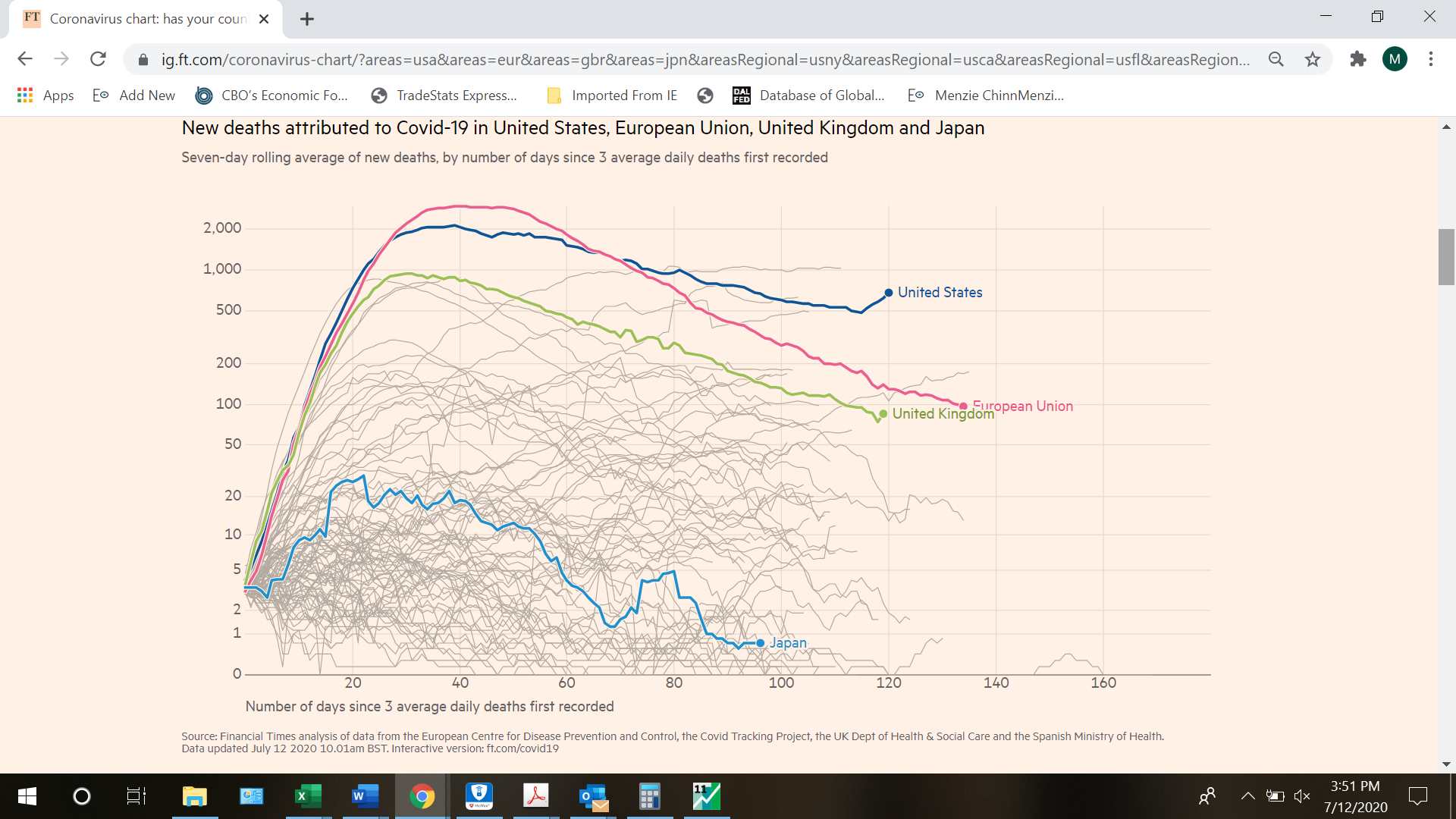 Source: FT, accessed 7/12/2020.
Addendum: Note that contra Kudlow, most economists are not anticipating a "V" recovery…