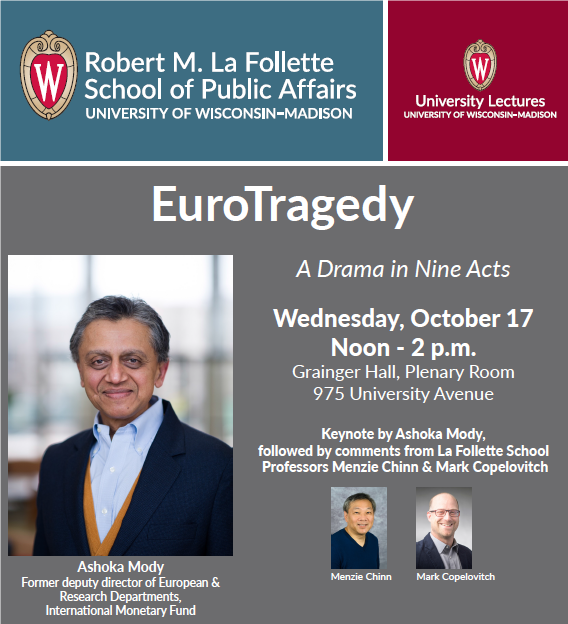 Wednesday, October 17, 2018, 12:00PM – 2:00PM
Location: Grainger Hall, 975 University Avenue, Plenary Room
Asoka Mody, visiting professor in international economic policy at Princeton University, will discuss his recent book, followed by comments from La Follette School Professors Menzie Chinn and Mark Copelovitch.
Sponsored by the La Follette School of Public Affairs, Center for European Studies, University Lectures Fitch Fund, Department of Political Science.
Contact: [email protected].
Ashok's guest posts here: A Program for Greece: Follow the IMF's Research, The ECB and the Fed: A Comparative Narrative, The European Central Bank's Lack of Accountability Has Consequences, and The ECB's Strong Euro Problem