A little less than a year ago, I think I was in the "Swoosh" camp; I'm still in the "Reverse Radical" camp now, but it is amazing how fast GDP is rising.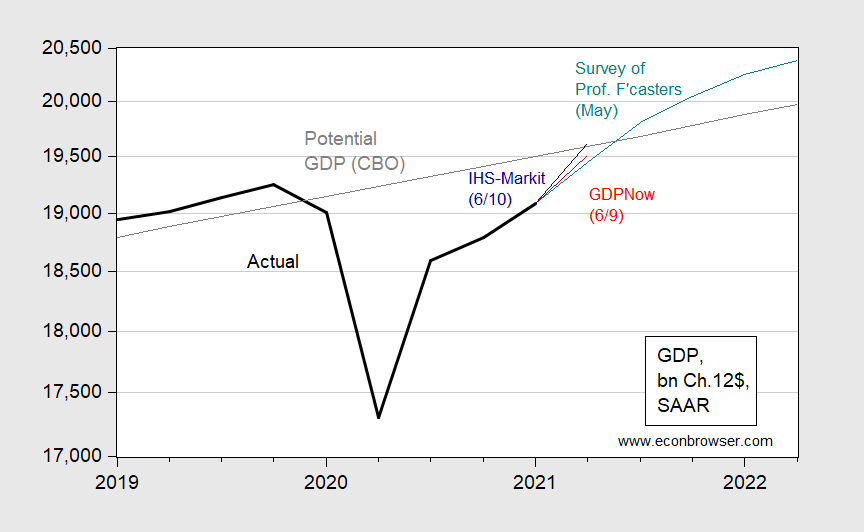 Figure 1: GDP (black), Survey of Professional Forecasters May mean (red), IHS-Markit nowcast (blue), Atlanta Fed GDPNow (red), all in billions Chained 2012$, SAAR, on log scale. Implied GDP level calculated by adding growth rates to 2021Q1 reported. Source: BEA (2021Q1 2nd release), Philadelphia Fed, IHS-Markit, Atlanta Fed, and author's calculations.
What we know now of the trajectory of the economy doesn't quite fit any of the letters discussed in the typology forwarded Bec, Bouabdallah, and Ferrara in their paper.