A bit over 12 years ago, one prognosticator Steven Kopits wrote:
With the 9.4% unemployment report WTI oil prices are, I believe, effectively at a post-crash high.

I think the economic news suggests that we are running up the back of the "V".
This is good news and bad news. The good news: an unexpectedly sharp recovery. The bad news: Our analysis suggests the US falls back into recession above $80 oil, and I think we'll have a chance to test the hypothesis relatively soon.
Here is a picture of US GDP (relative to potential GDP), and oil prices (WTI). I see neither a "V", nor a recession, despite oil prices exceeding $80/bbl.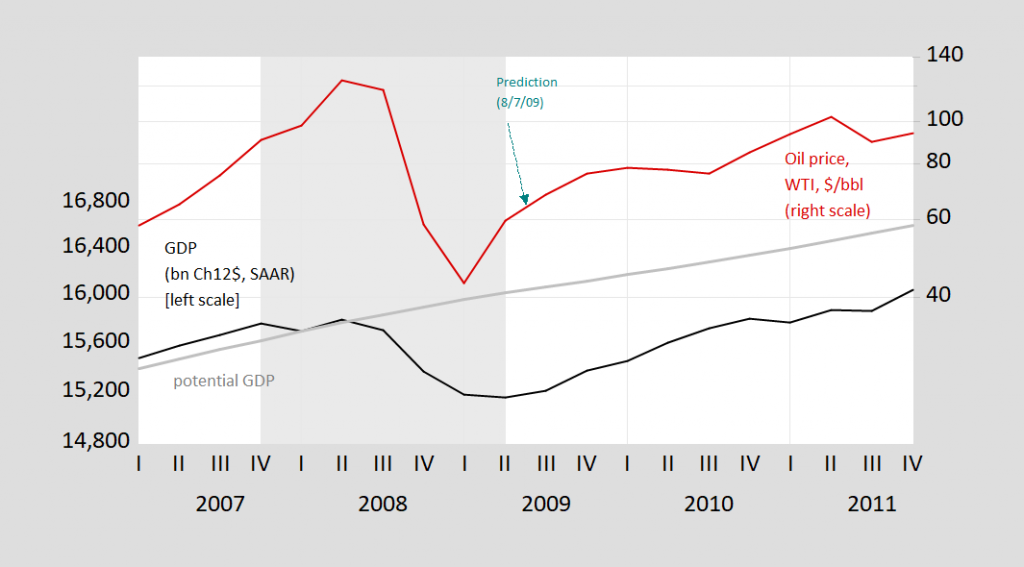 Figure 1: GDP in billions Ch.2012$, SAAR (black, left log scale), potential GDP (gray, left log scale), price of oil, WTI, $/bbl (red, right log scale). NBER defined recession dates, peak-to-trough, shaded gray. Teal arrow at Mr. Kopits' prediction. Source: BEA, CBO (July 2021), EIA, and NBER.
Lest there be any dispute over whether the recovery from the Great Recession was a "V" or not, I provide a comparison between the ongoing and last recovery (personally, I still think the current is more "reverse-radical" than "V", but you get the point).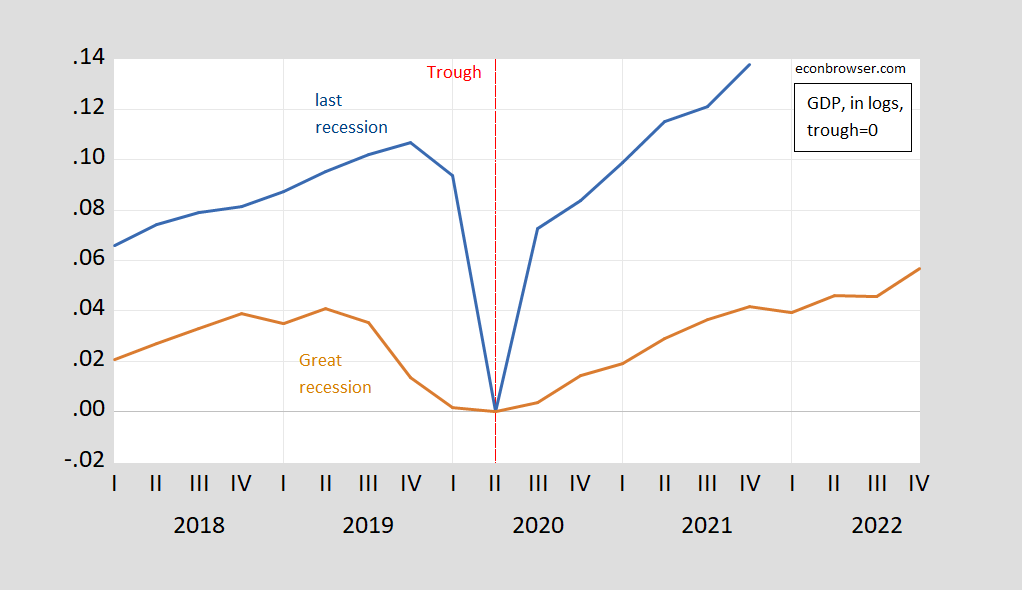 Figure 2: GDP in bn.Ch2012$, in logs normalized to trough value, for 2020Q2 (blue), for 2009Q2 (brown). Red dashed line at trough. Source: BEA, NBER, and author's calculations.
So, as you hear many definitive predictions flying around, think about the sources as you consider their plausibility.