I was reminded as I found a photo of the January 2001 CEA and staff, of how economic analysis has evolved over time in the White House.

In 2001, Martin Baily was an expert on productivity, including a path-breaking paper on implicit contracts in labor. Robert Z. Lawrence had written Can America Compete? Kathryn Shaw had written numerous studies of labor management and productivity. Chad Stone had  coauthored an Urban Institute book on Reagan era economicc policies, and had been on CEA since 1996. The 2001 Economic Report of the President.
Kevin Hassett authored Dow 36,000, Tyler Goodspeed's most well-cited article is Microcredit and adjustment to environmental shock: Evidence from the Great Famine in Ireland in the JDE. Tomas Phillipson has published widely on technology, inequality, and growth. Casey Mulligan, on leave from Chicago U., has been the topic of numerous posts on Econbrowser ( [1] [2] [3] [4] [5] [6] [7] [8] among others). The 2019 Economic Report of the President (note Goodspeed has replaced Burkhauser since March 2019.)
CEA in January 2001.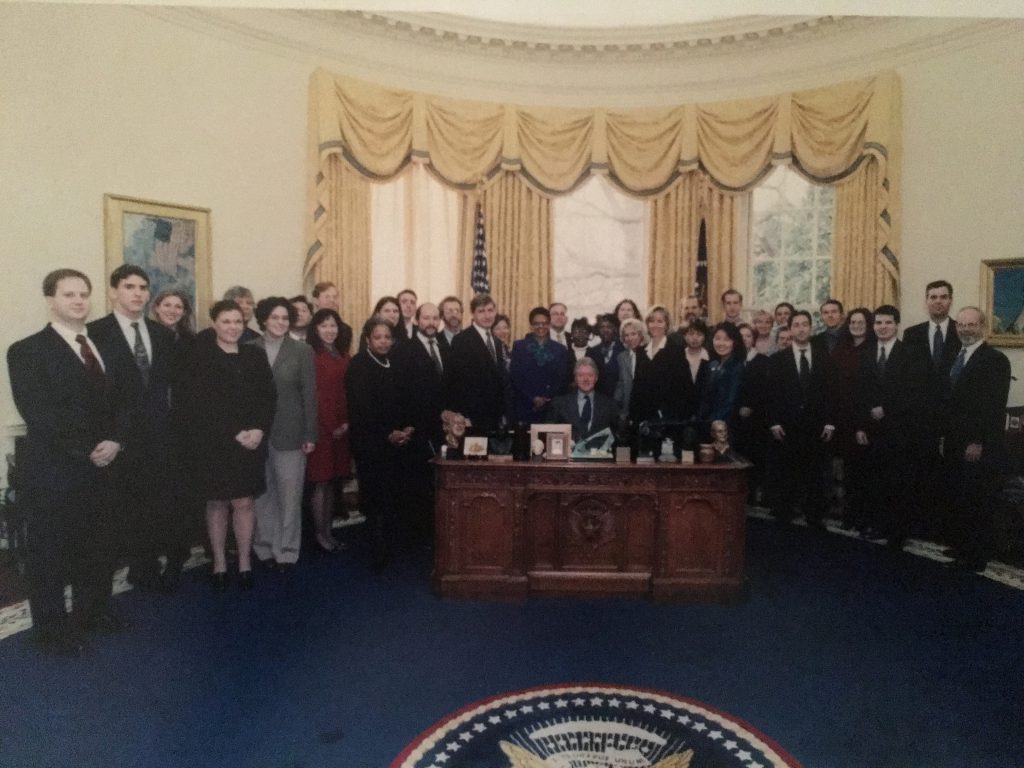 Update, 9:30PM 13 June: Ed Hanson writes:
A walk down memory lane, Jan. 2001, such a long time ago to remember.

Wasn't that the time the US had already or was about to slip into recession. I do remember how the Democrats denied and denied the worsening economic situation during the Just ended national Gore campaign.
Unfortunately, as usual Mr. Hanson is the Master of Misinformation. Here are the latest available data on that period.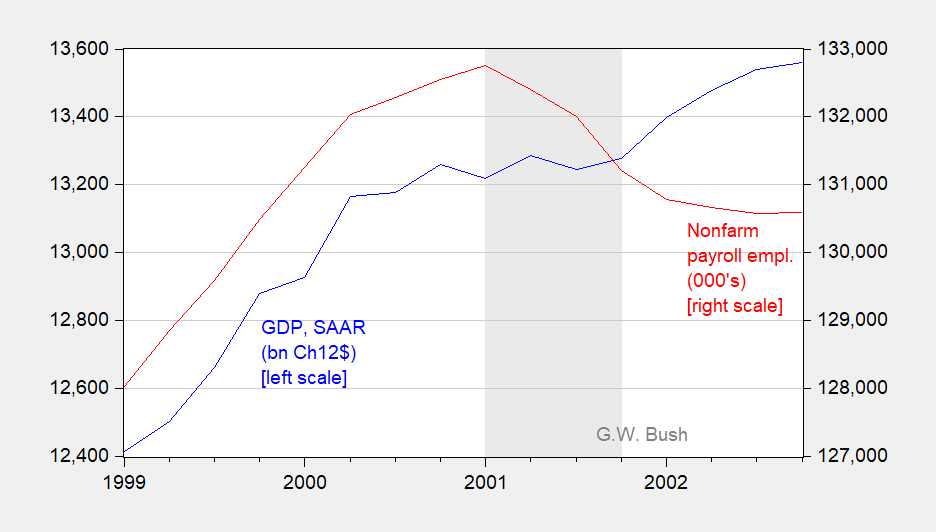 Figure 1: GDP, in bn. Ch.2012$ SAAR (blue, left scale), and nonfarm payroll employment, quarterly average of monthly data, in 000's, s.a. (red, right scale). NBER defined recession dates shaded gray. Source: BEA 2019Q1 second release, May 2019 employment situation release, NBER, and author's calculations.