On July 12, 2019, the soybean futures contract (CBOT) for July 2019 expires (first delivery on 7/16). On July 12, 2018, the closing price was 885.75 (data from ino.com here). What's your guess on what the expiration price will be?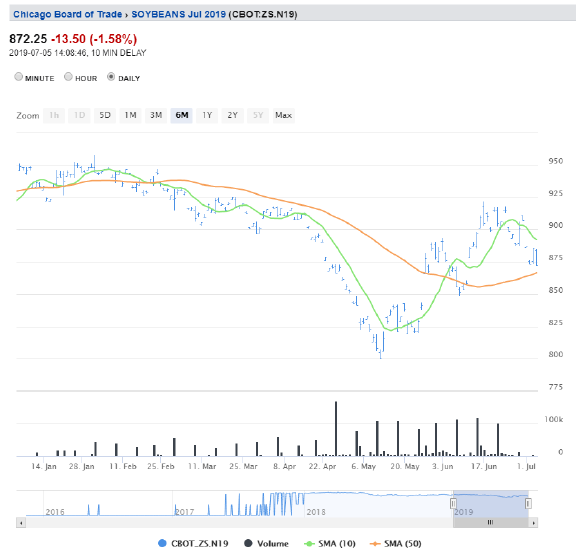 My guess is the expiration price will by 885.75; Friday's last price was 872.25. (Note that the front month futures price is often used as a proxy for the spot price, given the higher liquidity in the futures market. This is true in many commodities markets).
As of April 2018, before the Section 301 salvos were launched by the Trump administration, the price for this contract was around $10.50…What some people have characterized as a "blip" in soybean prices has lasted something like a year and two months now.